Pain Points that People Look for Before Investing in a Cryptocurrency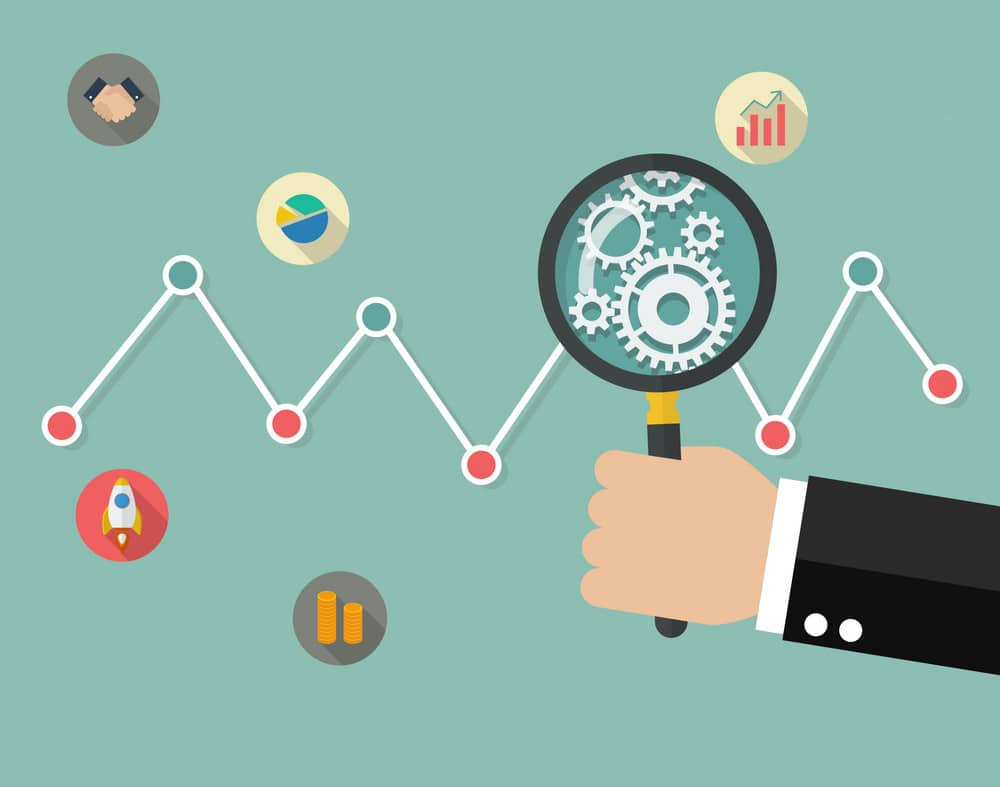 Buying cryptocurrency is an excellent idea for people looking to invest their money in other currencies. The crypto space has constantly been developing as new coins and projects are coming into play regularly. Currently, there are over 5,833 cryptocurrencies in the market, and with this many investment opportunities, scammers are taking advantage of curious investors.
As blockchain technology improves, crypto project founders are putting more information out there, allowing investors to make informed decisions to prevent scams. Investing in digital assets like cryptocurrencies, it is crucial to adopt a strict strategy and concentrate on understanding the key drivers of a coin's value. This article will break down the 6 top things that people look for.
The WhitePaper
Several studies have reflected the importance of White Papers and Trial Apps as the most commonly used material for researching IT solutions (Savvy B2B Marketing, 2008). 77% of potential buyers read white papers, while 84% claim white papers have a bearing on technology procurement decisions.
An Eccolo Media study in 2013 also revealed some crucial findings. A whitepaper is the most commonly used form of material, with 49 percent using whitepaper to evaluate technology before purchases. A whitepaper is the most relevant content marketing format before cases, success stories, product pamphlets, datasheets, technical guides, and video and multimedia files.
The whitepaper is the best type of content during the presale if investors do not have information on the crypto. Sentiments from post-sales show that whitepaper is the most preferred content, as 7 out of 10 respondents look forward to receiving content from sellers after the sale.
The Team Behind the Crypto
It needs to be accessible to verify the people behind the project. Investors check profiles listed whether on Linkedin, company profiles, addresses found, partnerships, advisors, etc. Often they also ask them freely if they participate in the project's investment.
Fitrova, an exit scam project, prided in great collaborations, but they refused to be even aware of the CEO following a check with those partners. By using photoshop, he added his picture making it look like that of the board of the bank's representatives, Declouds, also a hoax, wanted to prove his supposed partnership.
Sometimes the founders of the crypto project boast with large whales who have already invested. Investors are diligent in checking their contribution addresses and tracking some large whales to ensure that they have already landed investors.
The Roadmap
Basically, a roadmap is a plan with estimated project completion dates showing the long-term achievements of an organization. While technical development always takes longer than promised, a roadmap gives you an idea and if it is true to its objectives.
If the roadmap states that they would deliver a mainnet in a short time, that sounds fantastic, but it may also mean that they're focused on making a fast buck. However, this does not apply unless they began developing the crypto way before the ICO/STO/IEO, of course.
Price
There is high volatility in cryptocurrencies because of a lack of regulatory oversight, speculation, speculation, pumping, and dumping systems. Taking a look at the cost of a coin tells its story. In general, lower market cap coins are more sensitive to pump and dump schemes.
Investors that recognize this avoid unnecessary losses. The price of a coin can correspond to other prices, stock movements, or events around the world. If Bitcoin price rises quickly, most altcoins fall in price because. That's simply because Bitcoin is the primary coin used to trade other altcoins.
Growth in Bitcoin's investments results in higher sales of altcoins. The number of exchanges currently traded is another significant aspect they consider. Is the coin eligible for the majority of major exchanges? Prices are greatly affected by announced coins introduced to the leading trading platforms such as Binance.
Much as with stocks, it is crucial to assess their long-term value to understand why a coin's price goes up and down.
Total & Circulating Supply
Total coin supply is the maximum number of coins that can be mined or entered when the current coin supply is in circulation. Since miners mine most coins, or the creators hold a percentage of them, there is usually a difference. These figures are critical to assess a crypto project's worth.
The coin supply significantly impacts the coin price due to the fundamental theory of supply and demand. The total supply of bitcoin coins is 21 million, and this is one of the factors which increases its value as time goes on. Reduced supply implies rising demand.
Technology Behind the Crypto
The critical thing is the technical solution to the actual and relevant problem proposed by the project. If it's innovative or easier to use existing technology, when the issue the project wants to fix doesn't need to get resolved, there's a considerable risk that the project will fail or will raise a buck quickly. It makes no difference.
It's generally the hardest to check. However, a quick check on popular phrases that confuse investors without describing the project will do the trick.
Security
Safety is one of the cryptocurrencies' main disadvantages. Digital tokens were compromised and lost millions of dollars. Those who maintained their coins in these exchanges lost nearly all.
The FDIC is not insured and will not be anytime soon. When it comes to buying, selling, and storing these coins, investors are very vigilant. The best way to maintain crypto-safety is to use a cold storage wallet to control your private keys. Your private key helps you to access the blockchain coin. For the sake of investment, it's best to keep this critical information off-line and in a safe spot.
Conclusion
It is never an easy feat to start a business, especially when it is a cryptocurrency venture. Cryptos are a new business space in which financial and regulatory risks are often involved. However, tales of renown, riches, and rich IPOs tempt a great many entrepreneurs to cryptocurrencies – and all because of the wrong reasons.
In a recent study, the global blockchain market size in 2025, which is an annual growth rate of 69.4%, is predicted to rise by $60 billion. Most accounts are also in the beginning stage of blockchain and cryptocurrencies. Thus, with time the market can and will change eventually.
What's real today may not be tomorrow for cryptocurrency entrepreneurs. In that case, this is something that any hopeful business owner in the area should be aware of in terms of crypto-entrepreneurship. Visit our service page to keep up with the latest marketing services.