Airdrops, Rewards, and Other Promotion Tactics to Build Investor Excitement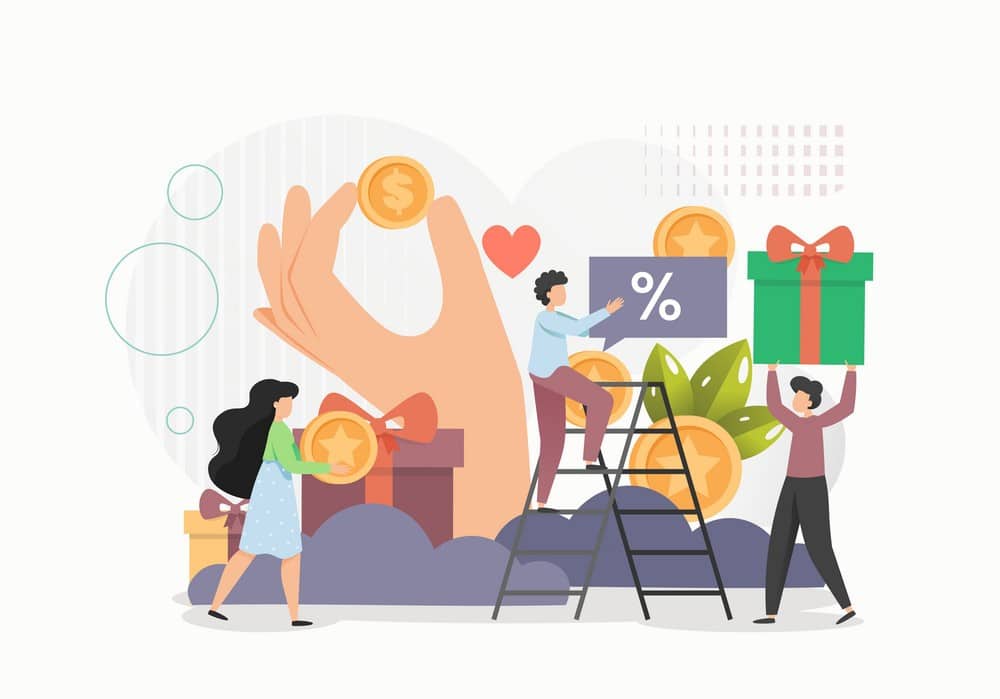 Crypto mass adoption takes over the financial system as people opt to use digital currencies in their daily activities. On top of that, numerous projects targeting different customers continue to flood the market advocating for new financing methods.
However, specific approaches require implementation in order to attract and maintain investors. Like any other business, crypto platforms require effective strategies to expand their user-base.
Without a promotional tactic, investors may quickly lose interest in the ecosystem. The platforms suffer a tragic downfall later on after investors start withdrawing from any engagements with the ecosystem. This segment covers some of the promotional approaches utilized by crypto platforms to boost the virtual currency investment's zeal and excitement.
Airdrops
Airdrops have proven to be the most effective ways of stimulating a trader's willingness to invest. It entails rewarding users digital tokens or cryptocurrencies for free on their respective wallets.
The primary function of airdrops is to build a platform's image to its potential customers. To receive airdrop rewards, users need to complete small specific tasks.
The task could be as simple as following the platform's social media pages. In other cases, users who possess a particular amount of digital currencies such as Bitcoin become automatically eligible for airdrop gifts.
Airdrops serve other purposes besides establishing a platform's image to the public. Sometimes, users may not get the chance to participate in ICOs of some extremely prominent crypto projects. Therefore, the new protocols may find an initiative of rewarding its loyal and willing investors as a sign of appreciation. Airdrops also ensure an equal allocation of digital-assets across users worldwide.
Furthermore, ICO activities are banned in several countries, making it harder for investors to partake in the crowdsale event. Hence, distributing the airdrops gives users access to the digital asset unavailable to investors living under strict jurisdictions.
Mining Incentives
Crypto mining is not a new concept in the digital currency world, mainly for the PoW ecosystems. Mining is an alternative way of increasing the users' urge to invest as it incentivizes miners to validate transactions on the blockchain network.
Since most crypto platforms are decentralized, miners on the distributed ledger oversee the whole transaction operation and arrange the transactional details into blocks. However, the entire mining process is relatively expensive, considering that it needs significant amounts of electricity and powerful computers.
Either way, miners are assured of adequate incomes for anyone who solves the verification algorithms faster. Mining gives investors the motivation to become a transaction validator in exchange for securing more gains. The incomes are usually in the form of the platform's digital currency.
The Cashback Mechanism
Cashback tactics work by offering users back a portion of every purchase they make. The method is standard for credit holders who are encouraged to trade actively and receive rewards.
Furthermore, the purchase benefits are offered back through direct deposits, gift cards, cheques, to mention but a few.
Cardholders can also redeem their rewards regularly.
Some crypto ecosystems deploy the same mechanism in a bid to retain their users and develop investor excitement. Wirex, for instance, awards investors with a cashback rate of 0.5% for every bitcoin purchase.
The platform also promises users a rate of 0.75% for venture capitalists holding their native token(50,000 WXTs, to be precise). On the other hand, Crypto.com applies the same cashback mechanism in that investors receive a 3% bonus for anyone who stakes approximately 500 MCOs.
PoS and DPoS Rewards
Unlike PoW mechanisms, Proof of Stake systems is usually less labor-intensive. Here, users can become node operators depending on the amount of stake they have. Stakers have a bigger chance of running a node if they own a significant number of digital coins.
Delegated Proof of Stake procedures grants stakers the exclusive right of transferring the validation responsibilities to other nodes. Both mechanisms are a profitable venture for investors who wish to run nodes and verify transactions. Additionally, some crypto projects incentivize users elected as delegates subject to traits like honesty and good conduct.
Frequent-Flyer Program
The FFP is yet another promotion method that urges airline users to garner points redeemable for flights. This model practically retrieves points from the amount paid to the distance covered by the airline.
Aeron operates as an FFP ecosystem dealing with flight services. Users investing in the platform's token (ARN) and the platform's aviation safety projects can earn the CryptoBonusMiles tokens.
In every mile a user flies, he/she earns 1 CBM. After accumulating enough CBMs, investors can redeem them and go for discounted flights.
Conclusion
In a nutshell, crypto projects require impressive endorsement tactics to gather more users onto their platform. Creating a sustainable ecosystem serves as the primary objective of these assets. Furthermore, investors continue to anticipate more from developers who bring in fresh ideas on investing with cryptocurrencies.
Additionally, rewards such as airdrops consume less time and energy, while mining rewards consume a large amount of time and electricity. On the other hand, PoS, DPoS, and cashback mechanisms are less energy-intensive. For FFPs, traders have the chance to invest, fly, and receive additional rewards.
Investors may choose which promotion tactic to sail on while considering some of the digital currency space risks. Otherwise, the result leaves investors in a better place as they enjoy the rewards.
Crypto Virally is an all-in-one platform incorporating crypto-related material and marketing services. At a small charge, Crypto Virally will walk you through every marketing strategy you might need for your start-up project.
The marketing system is ready to provide 24/7 support with its dedicated team of experts. Book a consultant from Crypto Virally and receive a free 30 mins consulting session with our industry experts. Clear your doubts, know where your project needs improving, take everything to the next level, and much more!