Crowdsales: Top 10 Websites to Promote them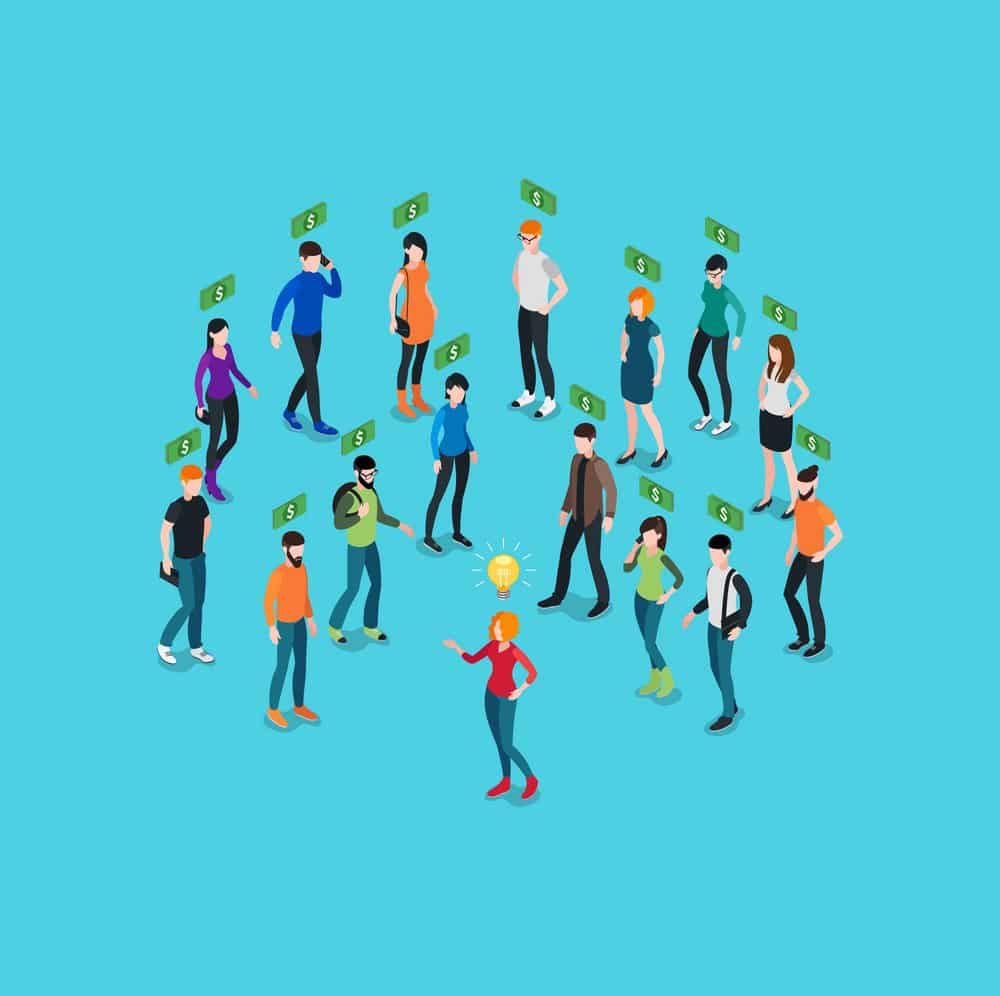 Crowdsales generally happen before a project has officially launched its service. Successful website promotion of crowdsales is directly related to the given information. To spread the word about crowdsales and upcoming ICOs, you need to include as many channels as possible for information dissemination. One of them being the media.
Crowdsales are essential for measuring interest in a particular project. If no one buys the token, the company developing the project may want to rethink its capabilities. Articles by professionals will interest a solvent audience. Publications on topics of interest to the crypto community on media profiles will attract customers to participate in the sale. Below is a collection of the best cryptocurrency websites covering 23+ countries which are worth a look.
The CoinTelegraph
Cointelegraph is based in the United States and uses English as its primary publishing language. Every month 13,825,000 readers visit the website from all over the world. Above all, Cointelegraph is served in several countries simultaneously – the USA, Slovenia, Serbia, Spain, Japan, and Brazil.
Cointelegraph was founded in 2013, and within four years, the platform has become a recognized market leader in cryptocurrency information.
Crypto Adventure
Crypto Adventure has managed to reach 700,000 crypto enthusiasts making over 30 million impressions. It has project awareness campaigns and tailored press releases according to the customer's description. The site spreads information about cryptocurrencies and helps out new joiners with their crypto adventure.
Above all, the site also runs the entire campaign to focus on your core work while taking care of all the details and executing the project to the right audience. If you have an ICO, they also connect you with Investors Network.
CoinJournal
Since 2014, CoinJournal has been 100% dedicated to breaking cryptocurrency news to readers to inform and spark readers' passion for topics they genuinely believe in. Even more,  it has coverage of more than 300,000 readers per month.
CoinJournal's advances will help decentralize banks and other established systems and restore public financial strength. Along with financial gain, they have seen blockchain technology completely transform specific industries, which means technology in many ways helps improve our lives. CoinJournal can issue press releases for new currencies within five days.
CoinSpot
Coinspot is a Russia-based resource on cryptocurrencies, financial technology trends, and financial innovation, with a coverage of more than 1.4 million readers. You can read about tech, startups, and individuals shaping the image of the financial world. An ICO calendar also works on the website, displaying current, complete, and upcoming campaigns.
The Bitcoin News
Founded in 2012, it currently has 60,000 followers on Twitter, 25,000 followers on Facebook, 10,000+ subscribers for push notifications, 20,000 newsletter subscribers, and over 20,000 unique visitors per day.
The primary audience for the TheBitcoinNews.com platform are residents of the United States, China, Brazil, and Thailand. Here, you will find all relevant news about Bitcoin and Ethereum, learn more about the new ICO and read expert opinions. The educational part of this site helps one understand all the nuances of cryptocurrency.
CoinSpeaker
Coinspeaker is a USA-based website with an average of 350K unique visitors per month, 1 million page views per month, and 440K monthly sessions.
It's one of the most influential news sources for anyone involved in financial technology, blockchain, and cryptocurrency. This website is popular in the US, UK, Japan, Germany, and Russia. Besides, an ICO calendar will be available to find all necessary information about upcoming, current, and full token sales.
NewsBTC
Over the years, NewsBTC has established itself as the leading news source in the global cryptocurrency industry. The platform offers attractive readers from various sectors and a great interest in advertising opportunities in the cryptocurrency business. Apart from cryptocurrencies and regular projects, publications are also committed to playing an extensive role in largely successful ICOs and crowdsales.
To maintain a conservative view of the publication's readership, NewsBTC attracts over 1.5 million monthly visitors and 3 million sessions.
CryptoSlate
CryptoSlate is a well-known industry news website for providing transparent and authentic news to the cryptocurrency and distributed book technology industry.
This Seattle-based news and media company took its first steps in 2017. Despite being a startup news company, CryptoSlate manages to rise and shine over the years. Apart from crypto news, CryptoSlate offers various information about ICOs, crypto rankings, and events.
CoinDesk
One of the leading names on the top cryptocurrency media website devoted to blockchain and crypto is CoinDesk. CoinDesk was launched in 2003 and has been multiplying readers ever since.
CoinDesk does an excellent job at providing readers with authentic news about the entire cryptocurrency industry. Whether the Bitcoin price index is rising or falling or a new cryptocurrency is making its way into the industry, CoinDesk will have it all for you.
Forbes
Forbes is a popular magazine that has taken over the digital market. It's a name that goes well with media and entertainment. The magazine was launched in 2017 and soon adopted a digital version. Forbes is the leading site covering all news about the DLT industry.
To take their specialization to the next level, Forbes has taken the initiative to start a blockchain digital messaging distribution channel called Forbes Crypto. Forbes Crypto has everything under the sun regarding distributed book technology and crypto hence a good promotional site.
Conclusion
Many sites offer similar services, such as CryptoVirally.com, which has viral marketing campaigns to maximize online crypto project visibility. The site you select should be easy to navigate and have a simple design that allows the visitor to get as much information as possible in the shortest time. Websites full of unnecessary data can block visitors, which will put your marketing activity at risk.
A well-written post on one of these platforms can attract a large audience. You don't have to spend all of your budgets posting on a single website. Certainly, it's more strategic to publish multiple articles on different resources to capture readers from various categories simultaneously. Choose your audience, publication language, and readership and tell the world about the crowdsales.