Top Crypto Websites to Post On to Get Investors in 2021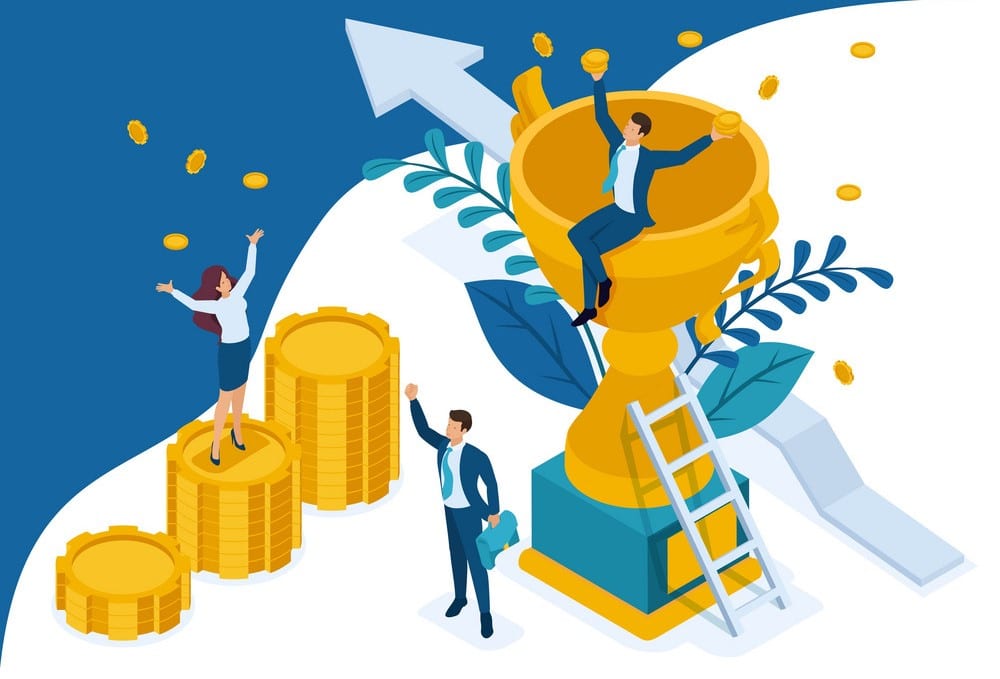 After a price coma of more than two years, Bitcoin has developed into a popular investment instrument among large investors thanks to its digital platform. Google's search for Bitcoin has reached a certain level of crypto-mania, and the Twitter trend helped highlight price spikes. It is essential to post on crypto websites with many metrics to attract attention, especially websites that provide information about cryptocurrency trends. Recently, securities platform SharesPost announced that 72 percent of cryptocurrency investors plan to buy more shares in the next 12 months. Hence, you need to take advantage of the situation and put your coin out there.
1.   CoinDesk
CoinDesk is one of the most up-to-date websites for cryptocurrency and publishes various articles on the state of the industry every day. The site gives you detailed market analysis, recommended investment options, and guides focused on implementing blockchain in the actual world. The site is inclusive of a beginners section, making it an ideal place for those looking to learn more about cryptocurrency and perhaps investing.
2.  Cointelegraph
Launched in 2013, the site is one of the most counted on sources for crypto-related messages and extensive information about blockchain technology. You can learn how to trade all major cryptocurrencies, including Bitcoin, Ripple, Litecoin, Monero, and Ethereum. Additionally, Cointelegraph offers various functional tools and functions, including an ICO calendar for investors who don't want to go without new coins. It also prides itself on useful market and price analysis tools for those who wish to become better traders or investors.
3.      NewsBTC
NewsBTC has established itself as the leading news source in the global cryptocurrency industry. The platform offers attractive readers from various sectors and a great interest in advertising opportunities in the cryptocurrency business. Apart from cryptocurrencies and regular projects, publications are also committed to playing a pivotal role in hugely successful ICOs and crowd ships.
To give a conservative view of the publication's readership, NewsBTC attracts more than 1.5 million visitors per month and 3 million sessions.
4.      Reddit
With 1.3 million Facebook fans, high social engagement, and 21 or more posts per day, you should consider Reddit. Reddit is a great place to start learning anything you want, including cryptocurrency. All you have to do is identify and subscribe to the relevant sub-units. Also, this is how traders and industry leaders gather and exchange their knowledge of what's happening across the blockchain industry. Some great sub-edits worth following are / r / CryptoCurrency and / r / CryptoMarkets. Be sure to check out other small but very dedicated coins if you want more information from active traders with valuable industry experience.
5.      Bitcoin.com
It's no secret that Bitcoin.com is majorly based on Bitcoin(BTC) and Bitcoin Cash. However, that doesn't mean there isn't any useful information about other popular coins, including Ethereum and Monero, etc. The website has all relevant information on cryptocurrency, with a lengthy guide to bitcoin mining features, popular wallets for your trading, and investment opportunities to consider.
6.      Crypto Adventure
Crypto Adventure offers the best advertising services for crypto projects. By providing a complete solution covering all requirements, the site supports project owners with their cryptocurrency business. It uses proprietary growth management techniques to introduce our crypto business to thousands of people, driving community growth.
Apart from that, Crypto Adventures is the best place for adventures that appeal to all crypto gamers: news, in-depth reviews of crypto projects, coins, crypto beginner's manuals, gifts, and landings! Whether you are a beginner or a crypto expert, Crypto Adventures will help you on your crypto journey.
7.      Crypto Head
Crypto Head is a relatively new website that is conquering the blockchain industry with a very informative how-to guide on everything crypto-related. The platform strives to make investing in cryptocurrency as easy as possible, even for beginners. Here you will find information on buying your favorite coins, the best mobile applications for fast trading on the go, and guides to the most prominent exchanges. The website also provides you with information about the latest developments in the crypto world. It provides you with price movements for all the top coins, including BTC, Ethereum, Litecoin, and Ripple.
8.      The Coinbase Blog
Coinbase blog is an informative site on the crypto world and a likely place to meet future investors. Coinbase is a digital currency portfolio and platform where traders and consumers can make transactions with new cryptocurrencies such as Bitcoin and Ethereum.
Coinbase's mission is to create a financial system open to the world. It means we want to use cryptocurrency to provide economic freedom to people around the world. It is challenging and essential, and every Coinbase employee signed up because they were excited about the mission.
The Coinbase blog has 1.3 million followers and 203.3k fans on Facebook.
9.      Blockonomi
Blockonomi is another novelty in crypto blocks created a few years ago. The website is worth a visit, especially for information about the blockchain industry and investment opportunities. On the site, you will find detailed but easy guides and informative tutorials for scanning cryptocurrencies. They include the most recommended coins to buy or sell and the best trading platforms to join.
If you'd rather be a miner than a trader, the site provides priceless information on what to use to dig up crypto coins. It includes information about where to get the right mining machine and how much you can earn from mining participation.
Conclusion
Advertising on a suitable publishing platform is essential for reaching a crypto audience. While there are several paid advertising platforms to choose from, many have complex links to the crypto and blockchain industry.
With good ideas and lots of experience in blockchain, you can make a significant positive impact on the world. You can read more about the art of investing and running a successful ICO on cryptovirally.com.
The current rally in cryptocurrency prices has taken place in a different landscape. Institutional investors slowly but surely entered the cryptographic system. Their presence has brought much-needed liquidity to the crypto market and made them less vulnerable to wild price swings due to small deals.