Tips to Ensure a Successful Crypto Token Sale in 2021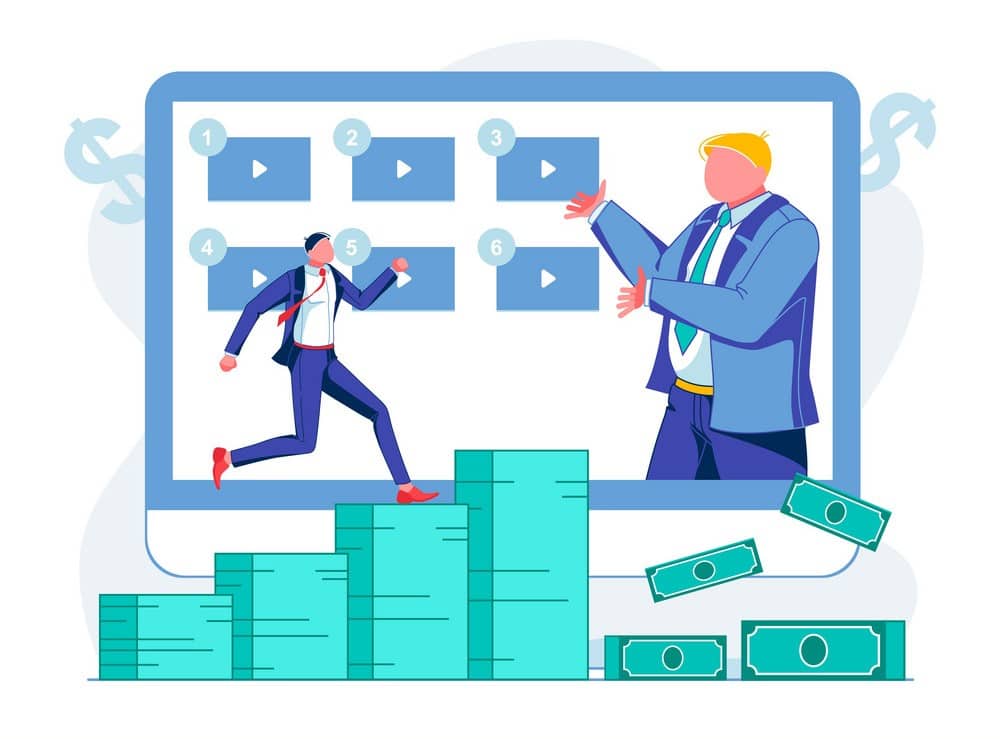 A token sale, or ICO, is catching on as a new way for blockchain-based startups to raise capital without going through the stricter vetting required by traditional lenders or having the track record needed for ICOs. To run a successful token sale, one needs to decide whether they need an ICO at all. Yes, you could receive funds within months or days, depending on your luck, but the blockchain industry pundits stress that your token should blend with a product you are developing and potentially bring value to the blockchain.
Otherwise, if the ICO gets classified as just another virtual currency, the token will raise little interest, with investors joining a long list of other 8,227 cryptocurrencies. The most crucial issue to note is that the ICO must solve a unique problem and add value to the blockchain community's success. Below are some factors you might want to consider:
Geographical Area to Launch an ICO
In launching an ICO, geography does play a significant role because different countries have different ICO policies. Among countries that appear on the ICO-friendly lists are Switzerland, Singapore, Hong Kong, Lichtenstein, the British Virgin Islands, and the Cayman Islands.
The chosen area makes the ICO subject to the rules imposed in that area. One should check to ensure clear communication on the purpose of the token. In particular, avoid calling it security or promise high returns on investment, which flags an inspection right away.
Get a Team & Advisors Board 
Different team players are a requirement for a successful token sale. They ensure smooth running without an overload of a single party; hence delivery is perfected.
Apart from the core team, advice from a consultant is also indispensable. While not everyone can put the Ethereum founder on their advisory board, you should remember that Vitalik also published its whitepaper once.
Ideally, one of your advisors has a law degree and other ICO support experience. If not, contact a securities attorney to ensure you comply with KYC and AML laws.
Prepare Product Roadmap
Your product is the main reason you want to launch an ICO. A formulated product roadmap helps create a promising ICO image.
Due to market saturation, crypto investors carry out due diligence before buying tokens. Experienced investors check how often your development team submits code to GitHub or other source code repositories.
Simultaneously, it is clear that some projects, especially those aimed at developing a new blockchain, will also require significant funding for the MVP phase. A product roadmap can do in such a case to demonstrate the founder's ability to understand his vision and, through clearly defined steps, to turn it into an income-generating product.
Make a White Paper
White papers have become a mandatory attribute of every ICO. It contains all the essential information about the ICO project and is the company's business plan.
Placing a white paper front and center of your website is the first thing you need to do before reaching the crypto community. As soon as serious investors land on an ICO campaign site, they look for a whitepaper with details on product maps, industry and competitive landscapes, tokenomics, etc.
Colin Thompson, a co-founder of Intrepid Ventures, also advises publishing a position paper out before the white paper is published. It is much shorter – two or three pages or a one-way pager. You can use the positional form to get initial feedback and then write a killer whitepaper of about 30 pages.
Build a Community
Potential investors qualify as anyone with a crypto wallet; you need to make contact via all available marketing channels. Running social accounts goes without saying; however, the tech-savvy public will expect at least a presence on Reddit and BitcoinTalk forums.
Most tokens make their way to various websites providing cryptocurrency information. Such include Coinmarketcap and Cryptoadventure. You can contact them to advertise your ICO as they have a large audience interested in crypto.
Pick Token Sale Model
The majority of all ICOs take place on the Ethereum blockchain as they support smart contracts – the primary tool for automating token creation and distribution. When using the Dutch auction approach, there is no need to set a token price in advance.
Once the sale has started, the smart contract will receive an offer until all tokens get sold. All bids range from high to low, and higher bids take precedence when accepting tokens. The hybrid approach involves a combination of different methods.
Its purpose is to distribute the tokens to a quality customer base interested in your product and do not plan to speculate as soon as the token is available for trading. A complicated ICO sales model could fail your token sale.
Develop a Smart Contract 
To create tokens and automate the token distribution process, you need to develop smart contracts. The industry standard is the ERC-20 marker. It is a specification that describes the parameters of the ICO contract.
You need to review your smart contracts before implementing them on the Ethereum blockchain. After rigorous internal testing, companies usually make their smart agreements available for public review and reward errors when reported.
Apart from developing smart tokens for minting tokens and distributing them to your supporters, you may wish to create a web application with a user interface for your account. With such an application, participants can track their investment and access project information at any time.
Launch ICO
When the launch day comes, just as programmed in the smart contract, the ICO will begin automatically. It's always a good idea to create a web interface to allow a live demonstration of the token sale process.
Conclusion
The sale of tokens is a new seed. Startups will increasingly struggle to raise share-based capital and will try to create a framework for token sales. What it ultimately represents is the acceptance of cryptocurrency as the glue of the financial world.
There is enough room to sell many tokens, even in the same industry, and we can also expect surprises and changes in the market for the next few years. A successful ICO always springs from a good team.
Once launched, the company is watched closely by blockchain experts, many ICO listing sites, highly signed in-house experts on YouTube and other social networks. It is also essential to maintain constant communication with your support community, ensure transparency of results, and ensure that you continue to develop your great product. More information on token sales and how to effectively launch them is available on cryptovirally.com.