How To Attract Crypto Users Organically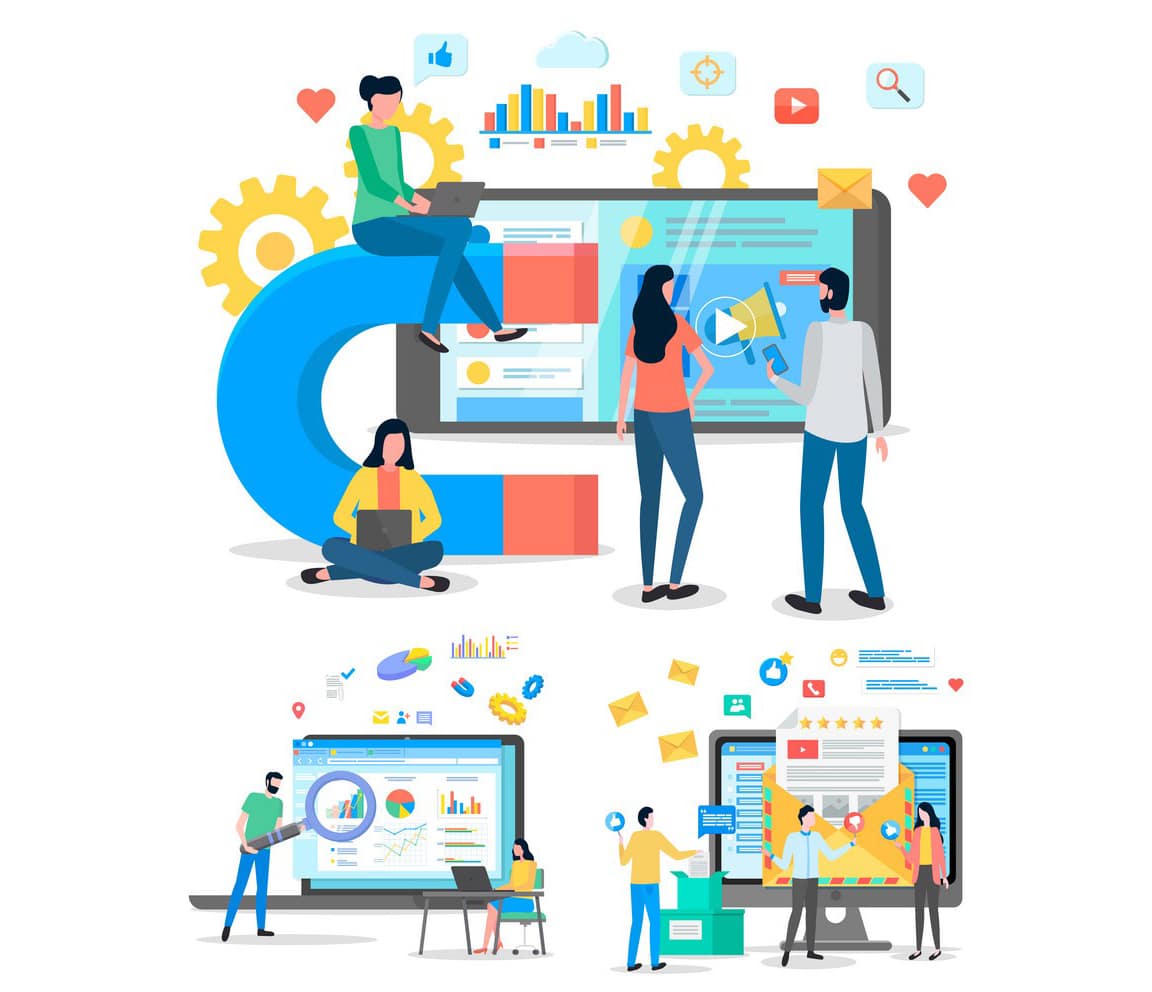 At launch, every crypto project aims to reach as many crypto users as possible in service provision. However, the task is not always easy. First, the crypto space is new. Very few people understand the use of cryptocurrencies; the few who do fear investing in the crypto space. As such, it should be the goal of every developer to know how to attract new customers. Of course, the most common way is by investing in heavy marketing campaigns. However, there are some simpler, less costly tips you can take to market your project. Here are a few crypto marketing tips that'll help you attract customers organically.
Have a Social Networking Account and Be Active
One way to bring people into your crypto project is by creating a social networking account. Social media has been one of the most critical tools driving the growth of crypto. In fact, because of social media, coins like Doge have acquired immense user support in less than a decade.
Thus, social media is the first and best tool to attract millions of users to your project. But, to attract people on social media, you need to be very active. So, how can you enhance your activity on social networks?
To Attract customers, you need to post and comment about your project regularly. If social media users often see your posts, they'll have an interest in getting more information. Hence, you might increase your web visits.
Listen to Your Existing Customers
While striving to create a new customer base, some projects tend to forget their existing customers. The promotion team may decide to put all their energy into advertising in new places and platforms. Yet, the most important thing for a crypto project is the existing community. Thus, as an advertising manager, ensure you keep your efforts on your customer base. How?
Foremost, you need to always talk to our project community users. You can ask your customers about the quality of your product and service. Let them tell you where you need to work and improve your particular services.
After getting feedback from your users, please work on improving the areas of issues. If it's something needing serious planning, put it into your road map. Work to please your customers, and always communicate with them on social networks.
Educate your Customer Base
Education is another vital aspect to consider when enlarging your community organically. It's a step that every crypto project should consider. The Crypto space is a highly complex and relatively new industry. As such, not many people know much about crypto.
Focus your energy on educating your customer base on what services you offer. However, you shouldn't intimidate your customer base by making crypto sound extremely complex. Instead, use simple language to understand and let them know why they need this service.
Find a New Audience
This involves getting new people in need of your services. In this case, you don't focus your search on the crypto space. Rather you focus on the people who have no idea about crypto.
Statistics show that millennials, especially the younger ones, are the highest crypto consumers. While you strive to find a new audience, target the millennials who've no idea about crypto. To get them, you need to be where they are, i.e., events, colleges, and online.
SEO-Related Techniques
SEO-related techniques apply in almost every type of digital marketing. They help increase the visibility of your website and project in the crypto space. Therefore, that's a technique you also need to master. Top SEO techniques include keywords, using videos, and ensuring the website is user-friendly.
Reward the Users (Slightly Costly but Effective)
Rewarding loyal customers is one of the most effective ways of increasing your customer base. Often, projects may organize events whose goal is rewarding their existing customers. Sometimes they may give free tokens through airdrops and bounty programs. When carrying out the bounty programs, you must plan well and get the most accurate number of tokens to issue.
It would help if you didn't aim at creating a large community at once. It's better to have a small but loyal community instead of a large disloyal one. Furthermore, you can offer giveaways like electronics and tickets for events as rewards to your users. Also, take advantage of public holidays to send customers goodwill messages.
Final Word
Building a good community for your crypto project needn't be difficult. All you need to do is simply marketing that targets a specific group of people.
To draw and lock customers, you'll need to include education programs, pursue new audiences and use reward schemes. Besides, you have to listen to your existing customer's sentiments. Furthermore, use social media platforms and SEO techniques to create your customer base effectively.
While most of those techniques can work well, you need professional assistance to make them more effective. That's where CryptoVirally comes in. It helps upcoming and existing crypto projects create a good community behind them. They provide services like SEO, social media management, PR, and others which help expand the community. Work with them and see your project succeed.