Bitcasino.io: Reaching Crypto People the Easy Way
Bitcasino.io was searching for proper crypto marketing services to tap into its specific targets. Writing and publishing original content in top-tier publications for crypto casino and crypto gambling projects is a very difficult process. They needed a reliable partner to help them achieve their goals and reach crypto people the easy way. 
Evidently, with the cryptocurrency gambling and gaming industry growing increasingly competitive, Bitcasino.io partnered with CryptoVirally for comprehensive crypto marketing services. The goal was to enhance their online presence, expand their community base and get proper online ads. Their marketing experts search for crypto agencies to cover their most desired services. Amongst these, the top searches are for Social Media Outreach, Crypto Influencers, Community Increase, article writing, and publishing. Of course, all these are for crypto casino and gambling projects.
Further in the article, we will be checking the guaranteed services which can be offered for such specific projects.
Bitcasino.io – The World's First Licensed Crypto Casino
Bitcasino.io is a pioneer in the online gambling industry, being the first licensed online crypto casino operating since 2014. The casino offers over 3000+ games, from classic games of Fruit Zen, Booming Seven, and poker, to new themed games like Satoshi's Secret and Stellar Stones. 
Bitcasino is well-known for its innovation in the industry, being the first casino to introduce Bitcoins for live dealer games. With a wide range of games and easy registration, with only an email address, Bitcasino offers anonymity and convenience. 
However, despite being a leader in the crypto gambling segment, Bitcasino was struggling. The main struggle was to find an agency capable of delivering efficient crypto marketing services. Although being a source and innovation and experience, they struggled to increase their online presence and stand out in a highly competitive market. 
Fortunately, they found a solution in CryptoVirally. By outsourcing their marketing efforts, Bitcasino could focus on their other priorities while their online reputation, outreach and community base grew.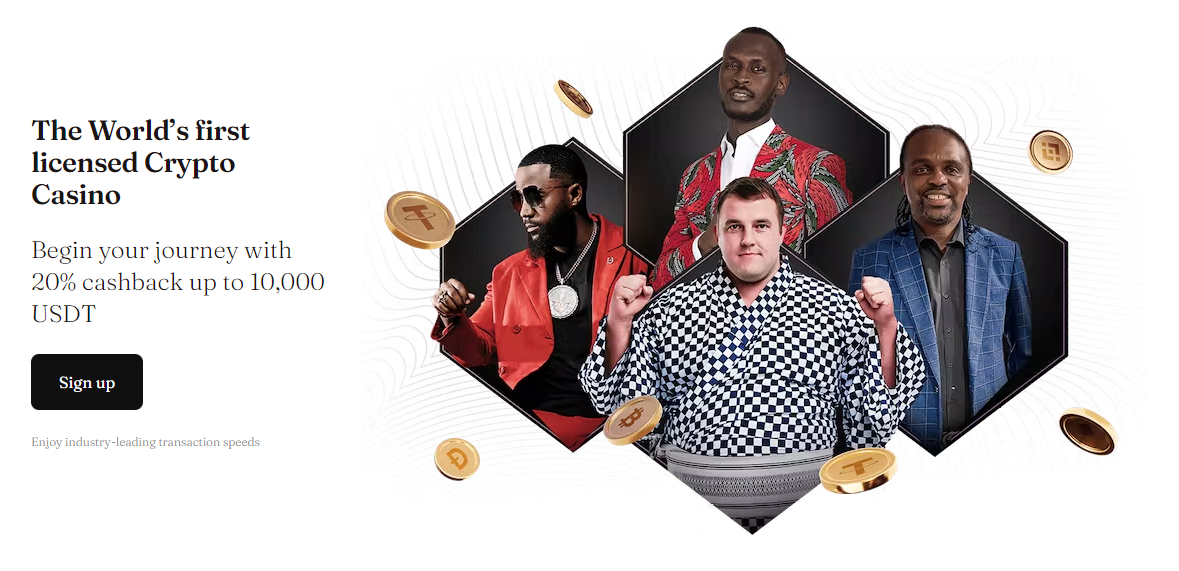 The Challenge of Marketing a Crypto Casino
Marketing a crypto casino is no easy task due to the various regulatory restrictions that the industry faces. In addition to that, the high level of competition makes it even more challenging to stand out in the market. However, with CryptoVirally's expertise in the field, Bitcasino.io was able to overcome these challenges and successfully promote its brand and games. 
They used a comprehensive marketing strategy, which included leveraging top-tier crypto websites and traditional world-renowned platforms like Bloomberg, NASDAQ, MarketWatch, Investing.com, APNews and Yahoo. With the help of CryptoVirally's marketing services, Bitcasino.io was able to increase its online presence. This ultimately led to its success in the crypto gambling industry.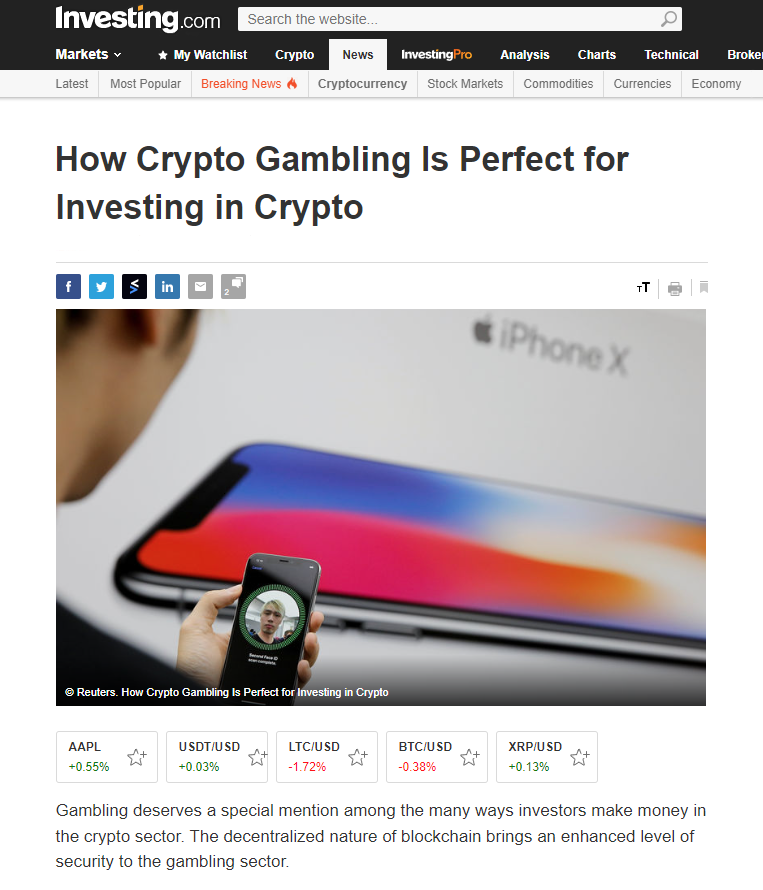 Leveraging Influencer Outreach to Increase Reach
Certainly, influencer outreach can be a challenge for casinos and gambling crypto projects due to the restricted nature of the industry.
Targeting to leverage the vast potential of crypto influencers is how Bitcasino.io wants to increase its reach and engagement with a wider audience. To reinforce its pioneering force in the industry, Bitcasino.io partnered with CryptoVirally to develop meaningful relationships with influencers. 
Obviously, the agency provided them with a comprehensive crypto influencer outreach strategy, which helped Bitcasino.io gain a larger audience and improved engagement levels. By using this approach, Bitcasino.io was able to increase its online presence, build credibility and trust with its customers, and stand out in a highly competitive market. 
Working with CryptoVirally to cultivate meaningful relationships with influencers, Bitcasino.io reinforced its reputation as a pioneering force in the industry.
Organic Outreach and PR on Top Crypto Websites
CryptoVirally's expert organic outreach and PR strategies played a crucial role in enhancing Bitcasino.io's digital footprint. By leveraging the power of organic outreach and PR on premium crypto websites. Sites like CoinMarketCap, Bitcoinist, and CoinGape, Bitcasino.io effectively broadened its reach and enhanced its reputation. 
Through targeted content marketing campaigns and PR releases, CryptoVirally helped Bitcasino.io engage with a diverse and engaged audience, driving more traffic to their site and bolstering their overall online presence. 
As a result, Bitcasino.io was able to establish itself as a trusted and respected player in the competitive world of online crypto gambling.
Social Media and Dedicated Ads
CryptoVirally's social media outreach and publication services on various platforms helped Bitcasino.io to interact with its customers and showcase its offerings. By leveraging Twitter, Facebook, Telegram, and Reddit, Bitcasino.io was able to generate interest and connect with a wider audience. 
Furthermore, the dedicated ads on CryptoAdventure that CryptoVirally provided for one month helped Bitcasino.io to increase its visibility and reach. These ads were designed to target the right audience, and the results exceeded Bitcasino.io's expectations. With CryptoVirally's comprehensive marketing approach, Bitcasino.io was able to successfully promote its brand to a global crypto audience.
Get Guaranteed Marketing Services for your Crypto Casino
Bitcasino.io's success story demonstrates the effectiveness of comprehensive crypto marketing services for crypto casinos. With the right expertise and strategies, crypto casinos like Bitcasino.io can increase their reach. Along with the reach, engagement, and credibility can also be improved in the highly competitive market. 
If you're looking to promote your crypto casino or gambling website, CryptoVirally offers comprehensive, effective, transparent and tailored solutions. As well as over 100 ready-to-buy services with transparent details and pricing.
Contact us today to unlock your project's potential and make a lasting impact in the industry.