Montage Token Success: Tailored Crypto Marketing for Top Results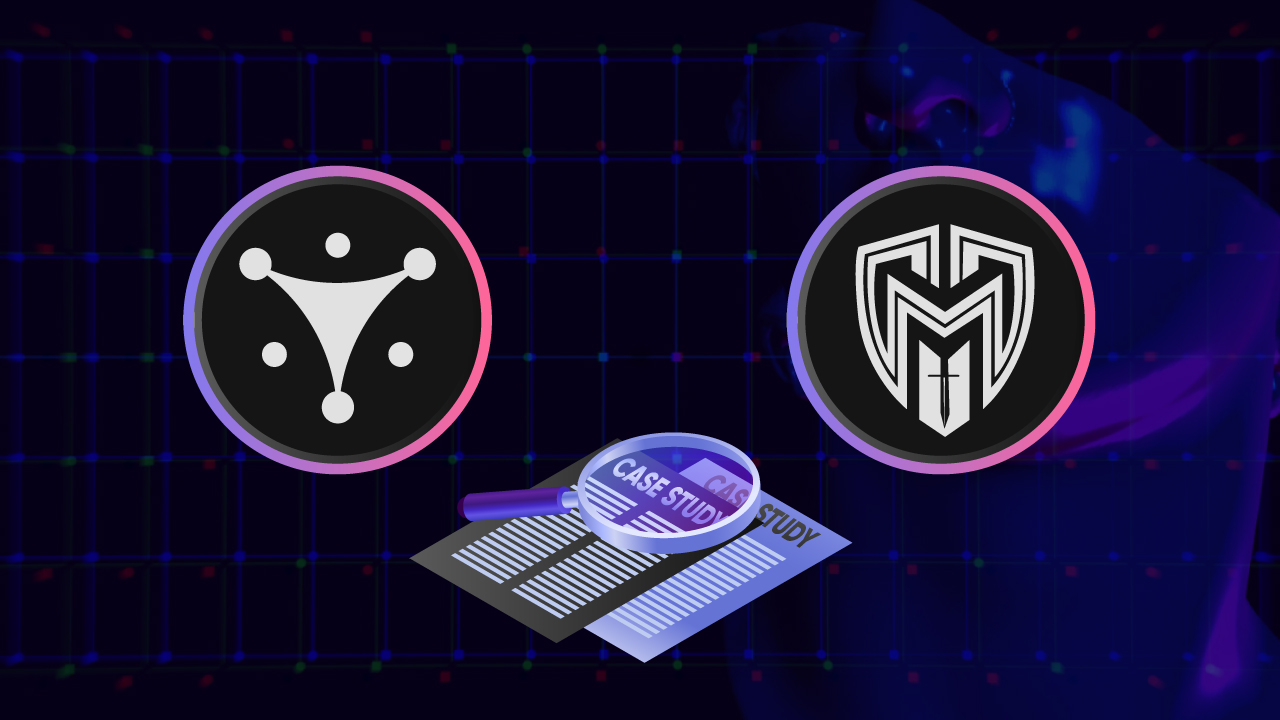 In the dynamic world of cryptocurrency, standing out is crucial. Montage Token, an innovative player in the crypto space, understood this and sought a marketing strategy that resonated with its unique vision and goals. Having a close pre-sale launch date coming up fast, a trustworthy partner was a clear requirement. This case study explores how Montage Token leveraged CryptoVirally's personalized services to achieve remarkable success.
Customized Strategy: A Tailored Approach
The Challenge: Beyond Ready-Made Solutions
Montage Token, poised at the crucial juncture of its project launch, realized that off-the-shelf solutions would fall short of their specific needs. The crypto market, brimming with generic marketing tactics, demanded a more nuanced and tailored approach. This was the challenge that Montage Token brought to CryptoVirally: to develop a marketing strategy that was not just effective but also resonated deeply with their project's unique ethos and objectives.
The Solution: A Tailored Package from CryptoVirally
Responding to this challenge, CryptoVirally curated a bespoke package meticulously designed to amplify Montage Token's presence across multiple platforms. This personalized package was a careful blend of media exposure, community building, and influencer engagement, featuring:
Achieving the Montage Token Success
Amplifying Visibility and Engagement
The implementation of this customized strategy led to a significant uptick in Montage Token's visibility and market presence. The high-profile media coverage, coupled with targeted social media strategies, catapulted Montage Token into the limelight, significantly enhancing their brand recognition and appeal to potential investors and users. This comprehensive approach not only increased their digital footprint but also established Montage Token as a serious contender in the crypto market.

Building a Strong and Loyal Community
A key component of Montage Token's success was the organic growth of their community on platforms like Twitter (X) and Telegram. Through strategic engagement and content, Montage Token nurtured a community that was not only large in numbers but also deeply invested in the token's success. This burgeoning community became a cornerstone of Montage Token's marketing efforts, driving word-of-mouth and creating a buzz that was invaluable for their growth and recognition.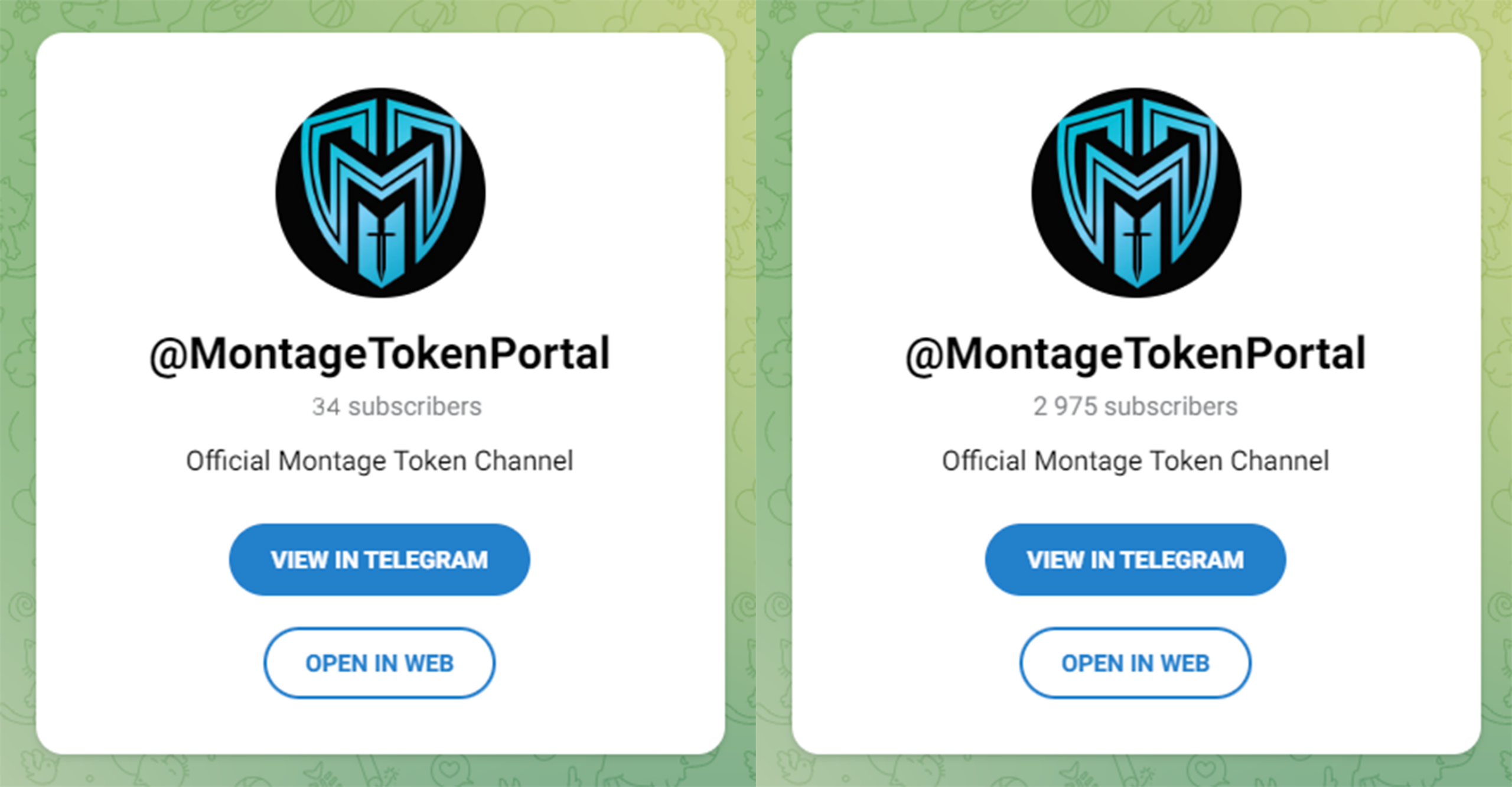 The Influencer Edge: Connecting with the Crypto Community
The collaboration with YouTube influencers provide Montage Token with a unique advantage. By tapping into influencers' established credibility and reach, Montage Token gained access to a wide and diverse audience, effectively communicating their value proposition. These collaborations brought authenticity and depth to their marketing efforts, proving crucial in building trust and interest among potential investors and enthusiasts in the crypto space.
Transparent Feedback and Appreciation
Montage Token's journey to success is transparently shared in their clear feedback and satisfaction on Google. The positive experiences with CryptoVirally have earned them a stellar reputation, highlighting the agency's expertise and commitment.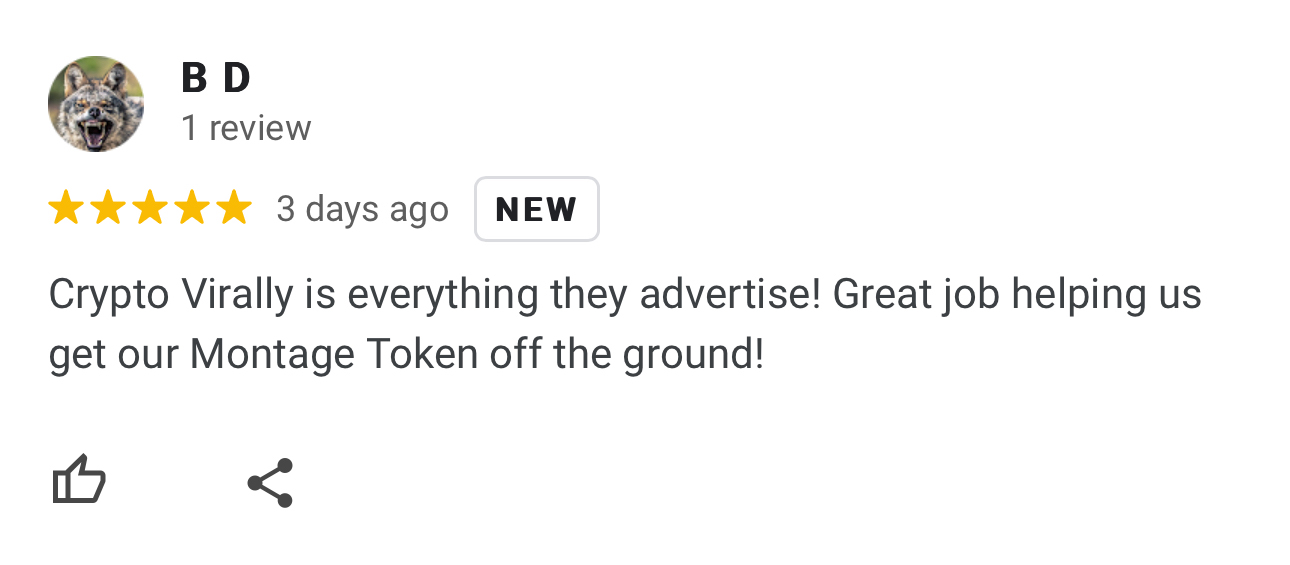 Evermore, CryptoVirally's commitment to deliver exceptional results extends to numerous satisfied customers. As evidence, one can check the numerous satisfied customers who have shared their experiences on Trustpilot. These testimonials highlight CryptoVirally's dedication to provide top-notch crypto marketing services. This makes them the go-to choice for projects seeking success and recognition in the crypto world.
Conclusion
Montage Token's journey with CryptoVirally is a testament to the effectiveness of a personalized, strategic approach in crypto marketing. This partnership transcended traditional, one-size-fits-all solutions. It enabled Montage Token to enhance its market presence and also foster a vibrant, engaged community. It stands as a shining example of how tailored marketing strategies can lead to remarkable achievements in the dynamic world of cryptocurrency.
Engage with CryptoVirally Today!
Inspired by Montage Token's success? Discover the power of personalized crypto marketing with CryptoVirally. Visit CryptoVirally to explore our comprehensive packages and transparent pricing. Benefit from over 150+ ready-to-buy packages, including limited-time offers with up to 70% discounts. Don't miss the opportunity to consult with our expert Customer Success Account Managers for free. Schedule a free 30-minute session that could transform your project's future. Begin your journey to crypto marketing excellence with CryptoVirally! Propel your crypto project to new heights and make it all organically!