Delysium's Press Release Success: Incredible 30% Token Price Jump in Under 24 Hours – A Triumph in Crypto!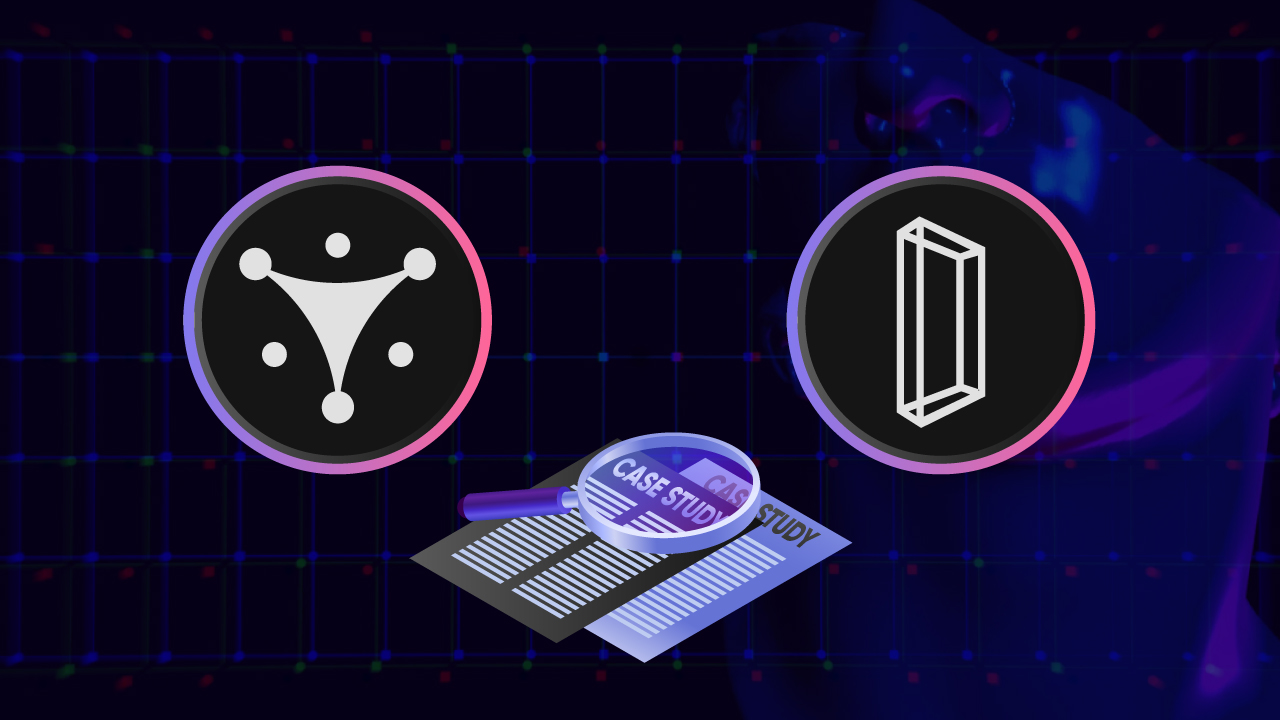 In the fast-paced world of cryptocurrency, achieving success is no small feat. With countless projects vying for attention and investment, standing out from the crowd takes something extraordinary. Delysium, a relatively new player in the crypto space, has managed to do just that. Today, we'll take a closer look at Delysium's remarkable journey to success and how they leveraged the services of CryptoVirally to achieve their goals.
The Delysium Token Soars
One of the key indicators of Delysium's success is the recent launch of their token, which saw an astonishing 30% jump in price value on its very first day. This impressive surge not only turned heads in the crypto community but also caught the attention of mainstream media. So, what's the secret behind Delysium's meteoric rise? Let's dive in.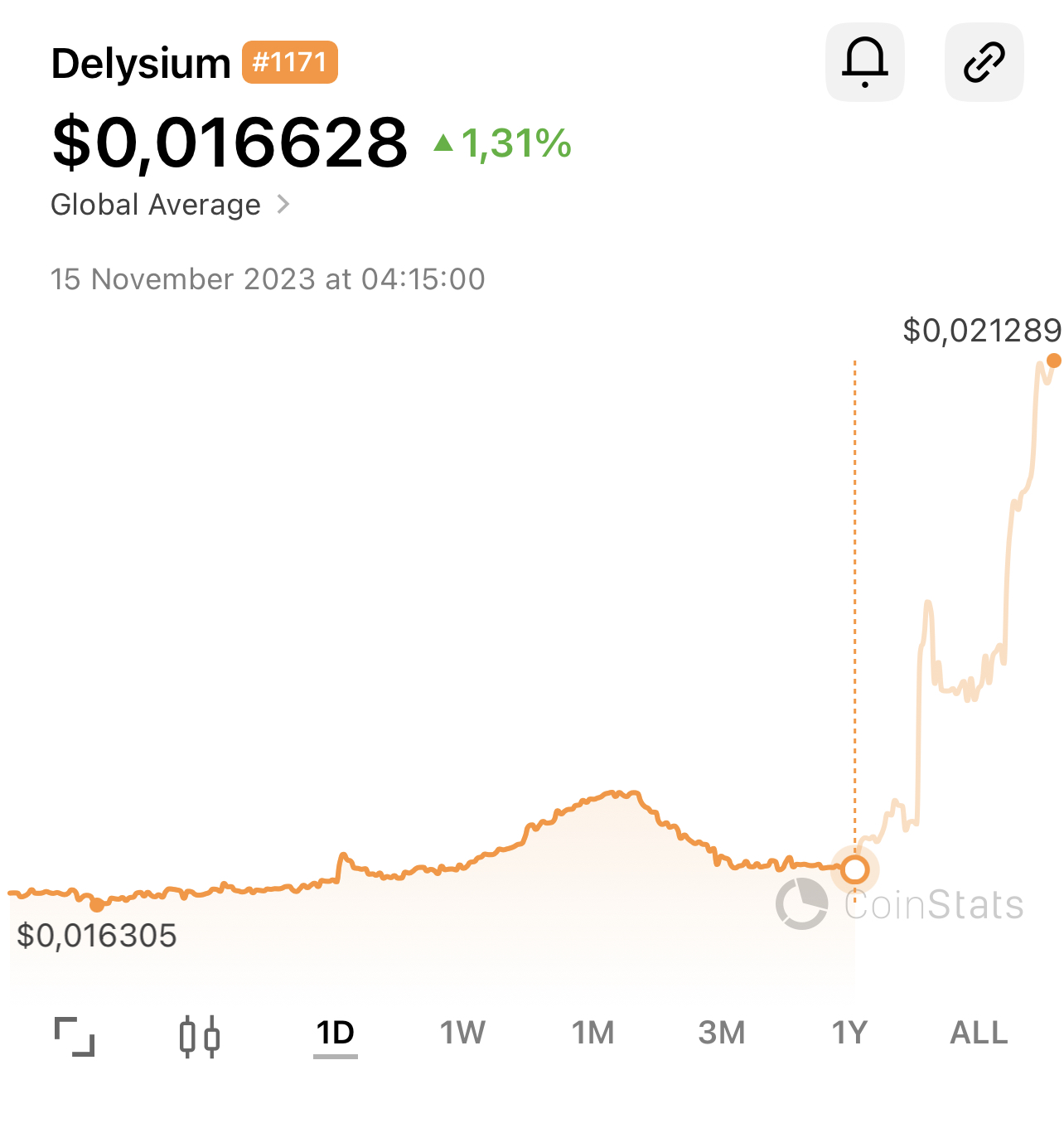 Building a Solid Foundation
Before their token launch, the Delysium team recognized the importance of laying a solid foundation. They understood that a successful crypto project requires more than just a great idea – it demands strategic marketing and widespread awareness. That's when they turned to CryptoVirally, a crypto-exclusive marketing agency with a proven track record.
Choosing the Right Packages
Delysium's journey to success began with a strategic decision – they opted for two distinct packages offered by CryptoVirally: crypto-leading sites PR and mainstream media PR. These packages were carefully chosen to maximize their exposure within both the crypto community and the broader public.
Crypto-Leading Sites PR: Delysium aimed to establish itself as a credible and influential player in the crypto world. CryptoVirally's crypto-leading sites PR package ensured that Delysium's name appeared on reputable crypto news platforms, enhancing their credibility and visibility within the industry.
Mainstream Media PR: To break into the mainstream market, Delysium needed to capture the attention of traditional media outlets. CryptoVirally's mainstream media PR package facilitated this by securing coverage in major news outlets, reaching audiences beyond the crypto space.
A Higher Budget for Extensive Results
What sets Delysium apart is their commitment to success. While many crypto projects allocate minimal budgets to marketing, Delysium understood the significance of making a substantial investment in their marketing efforts. This decision proved to be a game-changer.
With a higher budget, Delysium was able to access a wider range of marketing services from CryptoVirally. This comprehensive approach allowed them to create a buzz around their project, attract investors, and drive adoption. Now, let's explore how this strategic collaboration unfolded.
The CryptoVirally Advantage
CryptoVirally offers a plethora of services tailored to the unique needs of crypto projects. While we won't list them all, here are some of the key services that played a crucial role in Delysium's success:
Influencer Marketing: Leveraging the reach and influence of crypto influencers, Delysium was able to engage with a dedicated audience that trusted these thought leaders.
Social Media Marketing: Building a strong social media presence was essential for Delysium. CryptoVirally's expertise in social media marketing helped them gain followers, engage with the community, and share their vision effectively.
YouTube Marketing: Videos are a powerful medium for explaining complex crypto concepts. Through YouTube marketing, Delysium reached a broader audience and educated potential investors about their project.
Viral Marketing and Community Management
In the crypto world, community support is paramount. Delysium understood this and utilized CryptoVirally's viral marketing services to create positive sentiment around their project. Additionally, their dedicated community management services ensured that questions were answered, concerns were addressed, and enthusiasm was maintained.
SEO and Website Audit
A strong online presence is crucial for any crypto project. CryptoVirally's SEO expertise ensured that Delysium's website ranked high on search engines, making it easily discoverable by potential investors. Regular website audits kept their platform user-friendly and error-free.
CryptoVirally: Where Delysium Finds Success and Beyond
Takeaway: Delysium's Recipe for Success
In the highly competitive world of crypto, Delysium's success story serves as an inspiration to all aspiring projects. By making informed choices and partnering with a trusted marketing agency like CryptoVirally, they were able to achieve remarkable results.
Delysium's journey from obscurity to a 30% token price increase in a single day is a testament to the power of strategic marketing in the crypto space. They understood that success requires investment, both in terms of time and resources. By choosing the right marketing packages and embracing a comprehensive approach, they reached new heights.
Are you ready to embark on a similar journey to success? CryptoVirally offers transparent pricing for over 150+ ready-to-buy packages, along with limited offers for top mixed and matched packages, with discounts of up to 70%. You can easily explore CryptoVirally's services directly on the website.
Additionally, anybody can schedule a free 1:1 consultations for 30 minutes with expert Customer Success Account Managers, who can guide you through the path to success.
Get in Touch with CryptoVirally today and start your success journey!
Delysium's story is a testament to what can be achieved with the right strategy and the support of a dedicated marketing partner. Don't miss your chance to take your crypto project to the next level.
Note: The success of crypto projects can vary, and it's essential to do your own research and make informed decisions based on your project's unique characteristics and goals.