How to Increase Brand Awareness for your NFTs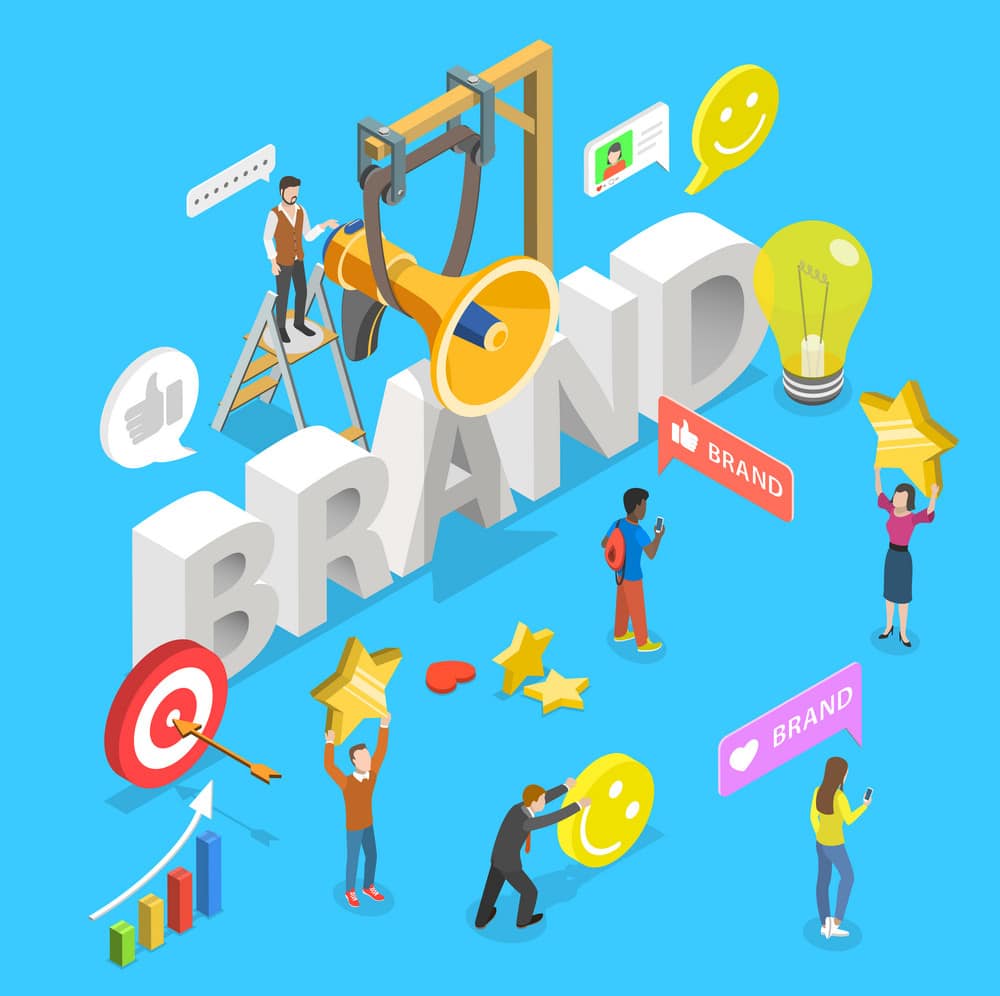 NFTs became arguably the hottest buzzword of 2021 as they helped shed the spotlight on the utility and value of digital collectibles. NFT tech has continued to gain steam in multiple sectors due to its capacity to guarantee the authenticity of multiple items and thanks to brand awareness.
These transformational virtual collections can represent exclusive ownership rights for various assets, including artwork, concert tickets, parcels of land, and even limited edition clothing/footwear.
Due to their uniqueness, versatility, and ease of ownership verification, NFTs have captured the attention of some of the world's top crypto influencers. Moreover, retail giants such as Taco Bell and Coca-Cola have adopted NFTs in their branding and marketing strategies.
Read on to discover ways digital collections are transforming traditional business models and how entrepreneurs/organisations can leverage NFT content marketing to drive sales and boost brand recognition.
What is Brand Awareness, and Why is its Significance Critical for NFTs?
Brand awareness is a calculation that shows how well your brand is known among your target audience or market. It helps you grow your brand by engaging with them through various platforms such as social media and digital content. In addition, brand awareness helps you identify potential customers and improve the effectiveness of your brand.
Brand awareness is vital to any marketing campaign, as it sets the stage for generating leads and building a strong relationship with potential customers. You can also use it to measure the effectiveness of the campaign.
In addition, it helps in keeping your brand's mind focused on your target customer. Through various marketing techniques, such as social networking and online posts, people can quickly become familiar with your NFT project. Aside from being able to attract potential customers, branding awareness also helps an NFT project become the leader in its market by providing the best possible user experience for its products.
Ways to Build NFT Brand Awareness
In recent times, big corporations have collaborated with Web3 creators to release NFTs to increase brand awareness. SMEs and corporations alike have been quick to experiment with NFTs to build collections that enhance the authenticity and value of their offerings.
High-profile NFT brand partnerships have become commonplace, with big-money players like Shopify and Louis Vuitton working with NFT dev teams to release collections that promote their brands.
For businesses, dropping an NFT collection is the digital equivalent of rolling out limited-edition merchandise to generate buzz around their brand and create unique customer experiences. Here is a look at various ways retailers can create enhanced NFT brand awareness to boost their image and maximize profits.
Releasing Branded Digital Collectibles
Businesses can create enhanced brand awareness by working with NFT artists to launch rare, branded collectibles. These limited edition pieces designed by talented artists have the potential to go viral and onboard millions of new online users.
By extending their offerings to purely digital lines, organizations can generate more profits and shine the spotlight on their existing physical product lines. Developing highly sought-after digital products with utility in the Metaverse can boost a brand's popularity and help them attract audiences fond of novelty and creativity.
Sports and fashion brand Nike recently adopted this NFT marketing tactic as they made their long-awaited foray into the digital clothing space. In April 2022, the firm partnered with NFT developers RTFKT studios to roll out the 'Nike Dunk Genesis Cryptokick digital collection.
Holders can use their personalized and unique digital sneakers to dress avatars in the Roblox metaverse. NFT holders can also order a physical version of their virtual branded Cryptokicks.
Pizza Hut has also leveraged NFT marketing by releasing a series of digital pizza slices that have become a big hit with customers.
Powering Unique Brand Experiences with NFTs
Another popular way to increase brand awareness via NFTs is to use them to power various innovative user experiences. NFT contests and giveaways are among the most used vehicles for creating exciting user experiences that drive fan engagement.
DC Comics used the 'giveaway approach' to boost participation in its 2021 global virtual event. The entertainment firm collaborated with Palm NFT Studio to give free digital collectibles to anyone who enrolled for the event or shared the details on social media.
Companies can also deploy digital collections to enhance their brand experience by hosting Metaverse parties that are only accessible to NFT holders. For instance, Coca-Cola hosted an exclusive event in the Decentraland Metaverse where attendees could interact and purchase rare digital wearables.
NFTs as Access Tokens and Merchandise
Brands can sell limited NFTs to grant holders access to exclusive events such as online workshops and Webinars. These 'access tokens' can also bestow special privileges to holders, such as the chance to interact with influencers and celebrities behind a brand.
Gary Vee, an influencer involved with promoting crypto projects, uses NFTs as admission tokens to activate a large community of holders. The Belarusian-American entrepreneur dishes out limited edition NFTs to offer owners generate buzz and grant access to various online events. The holders can then sell these highly desirable and rare collectibles at a profit in specialized marketplaces like Opensea.
Alternatively, retailers can mint NFTs as souvenirs awarded to participants in important events such as charities. Coca-Cola deployed this strategy to raise its brand awareness by releasing its inaugural NFT collection in July 2021.
The beverage company auctioned four unique digital collectibles on Opensea to raise funds for the Special Olympics International. Participants in the auction could grab custom-designed virtual merchandise with utility in the Metaverse.
How to Maintain a Good Brand Awareness
After your project gains brand awareness, it is essential to find the best way to maintain the good publicity. Maintaining good brand awareness could be even tougher than generating it, and so you have to be very careful on how your popular project goes about its day-to-day. You can use the following tips to keep up the good work.
First, you can change your logo over time, but ensure it doesn't get too far away from your core values and mission statement. Before working on a new visual identity, make sure that it aligns with the project's core values. Your brand should be tied to your goals from the beginning, and how you want to interact with your audience.
Next, make sure your project's branding is about everyone on your team and should be consistent across all your communications. Having the same tone and messaging across your internal channels will help maintain brand consistency. The right team members and messages will help you deliver on your promises. It will also help them feel more connected to you. Aside from being able to deliver what you promise, your work culture should also mirror that of your image.
Finally, it is OK if early in the company had a relatively simple approval process. You and your co-founder had the final say over everything. Every aspect of your brand was approved, from business cards to website content. As your team grows, it becomes more complicated and, at times, wasteful. So take time and choose the right people to make certain decisions and take the lead on some situations. Have a peek at what your competitors have been doing on matters of marketing, and that should give you an idea of which decision requires your attention.
Conclusion
The past few months have seen NFTs emerge as the new focal point of customer attention in the crypto world. The digital collectibles trend continues to capture the attention of mainstream media amid record-breaking NFT sales and mounting investor appetite.
Leading brands are quickly embracing the NFT trend, which is projected to be a multi-billion-dollar market opportunity in the coming months. Digital collectibles send a message to crypto-savvy millennial and Gen Z customers that a brand is ready to adopt a trend-setting approach and align its objectives with emerging technology.
The influence of NFTs will continue to grow over the next few years, and likely prove essential in strengthening the capacity of companies to push brand awareness to the maximum. By leveraging the power of NFTs, brands can reach larger audiences and effectively bridge the virtual and physical worlds to consolidate the user experience.