Boosting TemDAO's Success with Strategic Crypto Marketing Services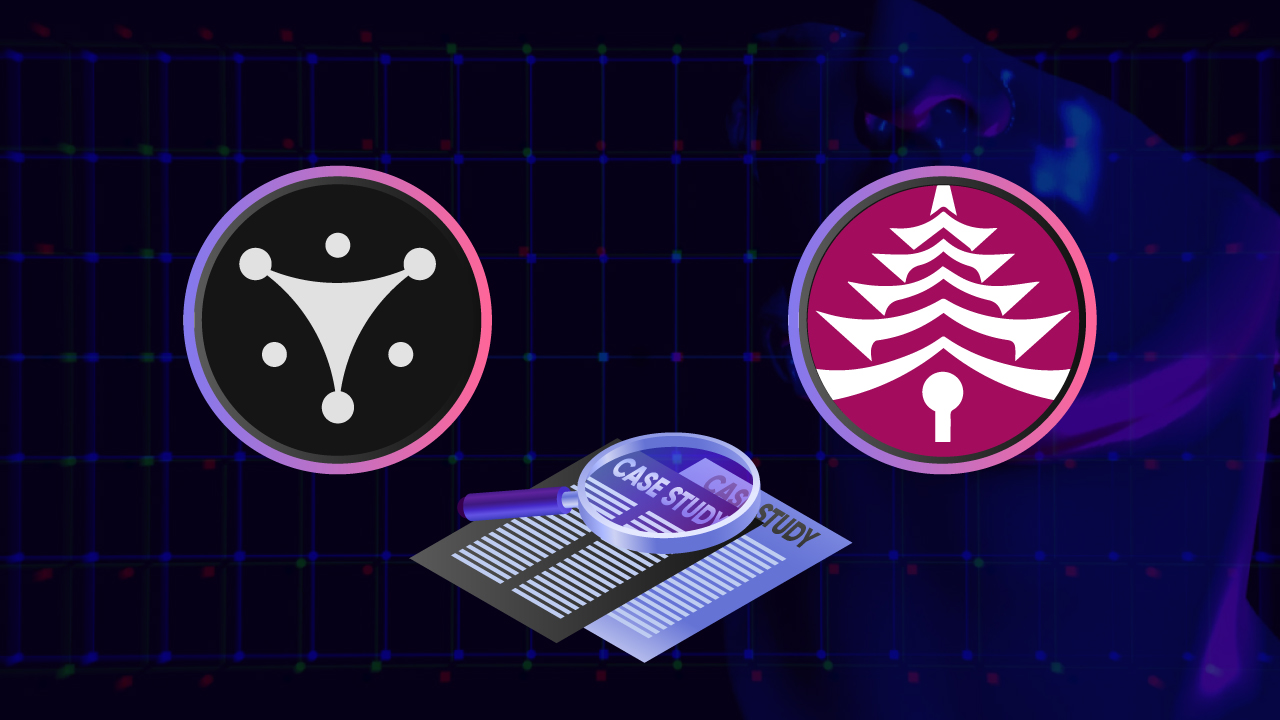 TemDAO sets its sights on a clear, ambitious vision: to expand reach and increase project awareness by leveraging prominent crypto influencers. The purpose is to establish a solid foundation for the future. They seek to propel their innovative DAO with the support of strategic crypto marketing services. Mainly, the focus is on world heritage protection and development. Also, this approach paves the way for lasting and meaningful impact in the crypto space and beyond. Also, as we'll see further, boosting TemDAO's success with strategic crypto marketing services occurs organically and methodically.
Discover how our tailored crypto marketing services rocketed TemDAO to incredible heights, propelling their volume from $651,506 to $13,240,000 in just 18 days!
Our powerful strategic crypto marketing services amplify TemDAO's reach and empower them to create a lasting global impact.
TemDAO
TemDAO, a trailblazer in world heritage protection and development, operates as a Decentralized Autonomous Organization (DAO) accelerator. They fund and support future builders working on diverse areas and infrastructure projects within the world heritage domain. Thus, by providing a launchpad, resources, mentorship, and a shared network, TemDAO enables heritage sites and tourism attractions to harness IP-NFTs for funding, governance, and the development of intellectual property. As the first organization of its kind, TemDAO lays the groundwork for a new generation of builders to shape the future of world heritage.
Evidently, people interested in purchasing TemDAO can already do so on top cryptocurrency exchanges. The best exchanges to trade $TEM on now include Bitget, Gate.io, and KuCoin. Also, TemDAO announces that $TEM will be listed on LBank in the near future.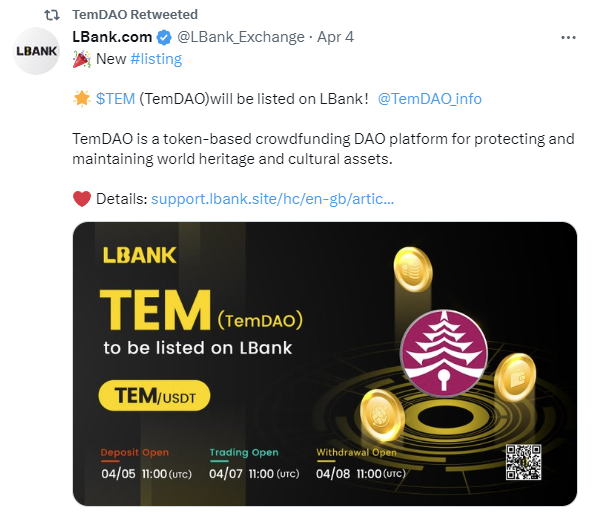 Unleash the Power of Crypto Influencers
Leveraging the potential of crypto influencers is crucial to increasing reach and engagement. By partnering with notable industry figures, TemDAO unlocks access to a broader audience. This method of endorsement ensures that their message resonates within the crypto community. The resulting surge in retweets and engagement helps spread awareness about their innovative DAO. By cultivating meaningful relationships with influencers, TemDAO reinforces its reputation as a pioneering force in world heritage protection and development. These efforts will continue to bolster TemDAO's success in the future.
Crypto Mass Twitter DMs: Reach a Wider Audience
One of the most effective ways to reach a broader audience in the crypto space is through mass Twitter DMs. By leveraging this approach, TemDAO fosters personal connections with potential investors or supporters. Direct outreach helps to fortify their community and nurture meaningful relationships, laying the foundation for future success. Certainly, this proactive method enables TemDAO to reach individuals who may not have heard of them otherwise. It also establishes a personal connection that can set them apart from other projects in the crowded crypto market. By embracing this innovative outreach method, TemDAO is poised for continued growth and success.
Micro-Influencers: Generating Viral Buzz 
Micro-influencers have emerged as a potent force in the world of crypto marketing. Our services tap into their potential to magnify TemDAO's reach, engage with niche followers, and spark dynamic conversations. Authentic voices that resonate with specific audiences can initiate a viral effect, propelling TemDAO's message beyond conventional channels. Firstly, these crypto micro-influencers represent a significant untapped opportunity, providing a unique way to increase brand awareness and build communities. By leveraging these powerful advocates, we can create a buzz around TemDAO, igniting interest and driving engagement for a lasting impact.
Making a Difference: TemDAO's Philanthropic Efforts
Our marketing campaign showcases TemDAO's targeted achievements, yet the organization's impact goes beyond that. TemDAO's charitable actions have garnered significant appreciation from a wide range of individuals. Notably, their donations to the Ukraine and Turkey-Syrian earthquake victims demonstrate TemDAO's unwavering commitment to effecting positive change in the world. These contributions exemplify TemDAO's values of supporting world heritage protection and development through DAOs, using IP-NFTs to fund, govern, and develop intellectual property worldwide. With TemDAO, the future of world heritage and tourism is in good hands.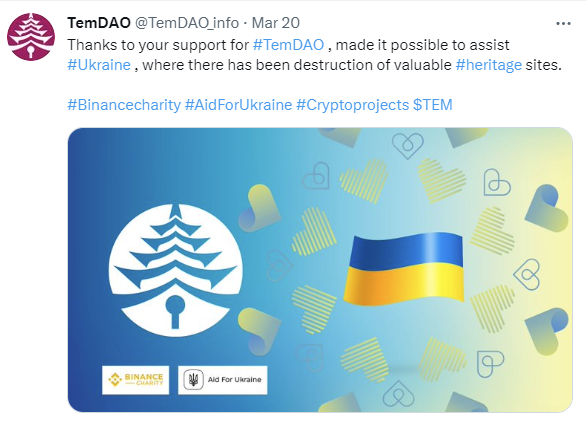 Conclusion
We at CryptoVirally are proud to have won the 2023 "Best Crypto-Exclusive Marketing Agency" award offered by Crypto Expo Europe. This recognition reflects our commitment to providing tailored, comprehensive, and effective crypto marketing solutions for our clients. As TemDAO's case study demonstrates, strategic crypto marketing services can catapult your project to unprecedented heights. However, finding the right agency to partner with makes all the difference between success and failure.
With over 5 years of experience in the industry, we offer a wide range of services that can be found in both ready-to-buy and customizable packages with transparent pricing and detailed breakdowns. Our team of experts can help you navigate the complexities of the crypto space and achieve your desired outcomes. Whether it's influencer engagement, mass outreach, or creative problem-solving, we've got you covered.
If you're ready to unlock your project's potential and make a lasting impact on the world, we're here to help. Search through more than 100 detailed packages with transparent pricing and find the one that fits your needs. Contact us today to start your journey towards success!