What is Crypto Influencer Marketing?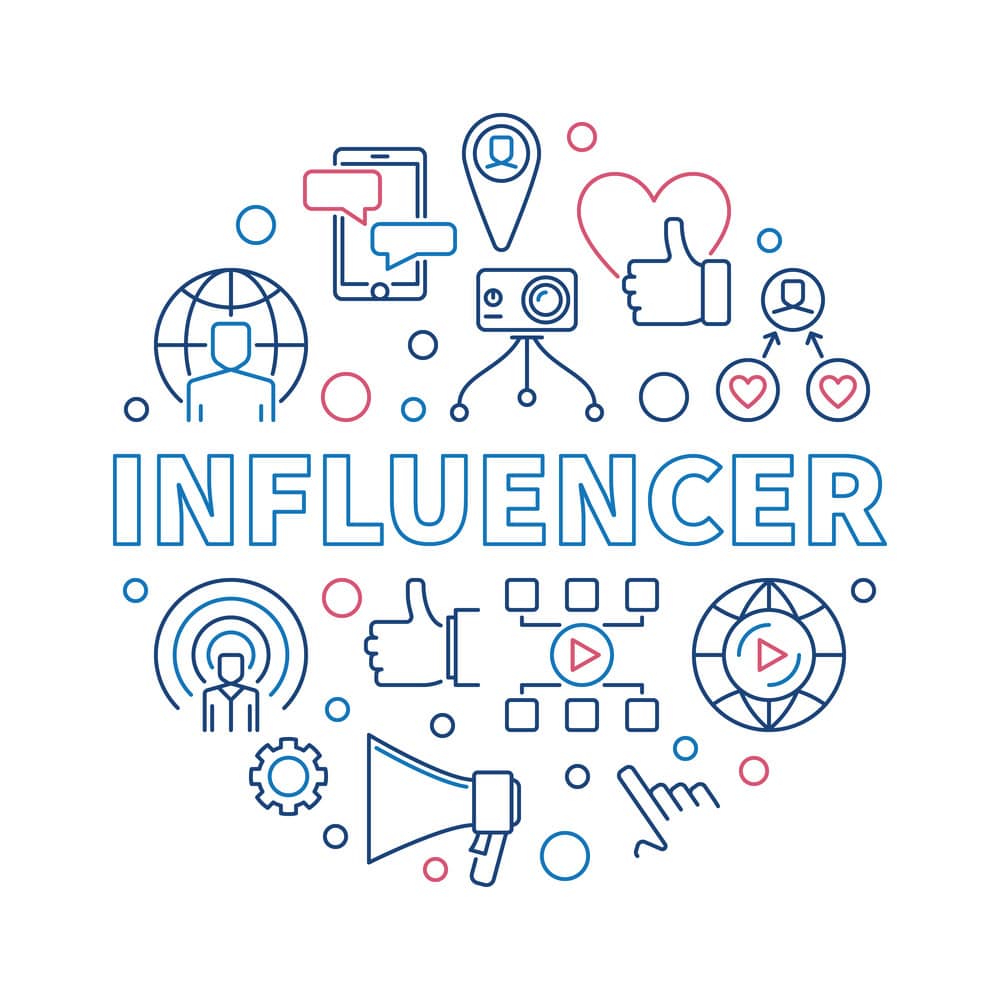 The cryptocurrency market is as extensive as most investment niches that have been around for decades. The diversity of the industry breeds innovative and creative ways to promote each crypto component effectively. Did you know influencers can potentially affect the price of a cryptocurrency? According to a study, over 90% of buyers would consider a product or service based on recommendations of a trusted influencer – just look at Elon Musk and Doge. Placing the public's acceptance in perspective, it's clear that influencer marketing can boost your brand's awareness, which appeals to potential investors. So, how do you get to hire a crypto influencer? Better yet, who is a crypto influencer, and how do you pinpoint the right one for your project? Continue reading and find out!
Who are Crypto Influencers and How do they Work
A crypto influencer can be described as an influential individual with many followers in the crypto space. They have a deeper knowledge of the subject and can make many informed decisions; hence are trusted by their followers.
The goal of an influencer is to generate organic growth and opportunity. They do this by building loyal followings, similar to other industries. Their followers are loyal to them, which shows that they trust and are committed to their brand. It is very useful when you need to grow your brand.
They can help build a strong brand reputation and increase the community interest in your company. It is very important as it shows that you are a trusted individual.
Generally, social media influencers use various tactics to reach their followers. These individuals can influence their audience and sway them to invest in cryptocurrencies, making them ideal for marketing your project.
How Crypto Influencing Compares to Other Marketing Strategies
The cost of influencer marketing is significantly higher than other forms of paid media due to the trust factor that these individuals bring to the table. There's a difference between hearing about a blockchain news site and seeing a banner ad. Trust is more expensive when it comes to hearing about it from a person you care about.
According to a study by Adweek, influencer marketing is now a $10 billion industry. Some of the prominent platforms include YouTube, TikTok, and Snapchat.
Another study on the subject revealed that most marketing teams, about 89% believe that influencer marketing is more effective than other forms of online growth. The study also revealed that most marketers believe the ROI of influencer marketing is better than that of other alternatives.
How to Choose the Best Crypto Influencer
The Type of Influencer
There are two types of influencers: micro and macro-influencers. The former is focused on promoting a particular brand, while the latter are those who support multiple brands. While micro-influencers may spend a lot of time marketing your crypto project, macro-influencers may not have the time to give it the attention it needs.
Determine the Platform
Most social media influencers are on one or two platforms at a time. Choosing one to work with can be hard, and you may have a skewed view of the influencer. Before you start working with a social media influencer, it's important that you thoroughly research their capabilities and goals.
One way to start is to establish yourself on one platform, such as YouTube. Once that's done, branching out can be done once the momentum builds. You can go into Twitter, Instagram, or Discord, among others.
Review Blockchain Influencers' Authenticity and Relevance
According to a study by Stackla, 86% of consumers consider authenticity an essential brand attribute, and they also value crypto influencers. For instance, many people may doubt a brand's authenticity if they hire a fashion blogger who is a blockchain enthusiast. However, this type of blogger can be a good fit for a company if they're known to be passionate about the subject.
One of the first steps to finding a good crypto influencer is identifying individuals familiar with your project. They should also be able to talk about it in their posts.
The search for the right crypto influencer can be challenging. Various agencies provide this type of marketing service. However, the best ones can help you find the ideal candidate.
Check Statistics
Most people rush to choose influencers based on their number of followers. Well, this is not the best strategy as it allows them to focus on one thing, not the other. For instance, if an influencer has a large following but lacks crypto knowledge, you shouldn't choose them.
Choosing crypto influencers can be a delicate matter. However, it's also important to avoid ignoring them when their following is minimal.
Before hiring an influencer, it's also important to consider their past follower counts and engagement rate. Having the necessary expertise in crypto PR can be very helpful.
Not All Celebs are Crypto Influential
Obviously, we can't deny Elon Musk's impact in the crypto industry, especially when it comes to the meme coin, Doge. On more than one occasion, statements from the richest man on earth have resulted in a price pump of the coin. Unfortunately, Elon's relentless efforts have not really garnered as much traction as expected from a man with his accolades. Doge is still below $1.
Contrary, Nayib Bukele, the first president to declare Bitcoin a legal tender in his country, has had a discernible impact on the price of Bitcoin, which in turn recoiled the entire crypto market igniting an unexpected bull run during the time of the announcement.
The above conflicting outcomes show that a person's influence in the financial markets doesn't necessarily dictate their dominance in the crypto market. That's because the uncertainties of cryptocurrencies' volatility and the untameable cases of fraud have kept the crypto community on its toes and capable of seeing through publicity stunts that aren't genuine.