Top Crypto Marketing Agencies for NFTs in 2022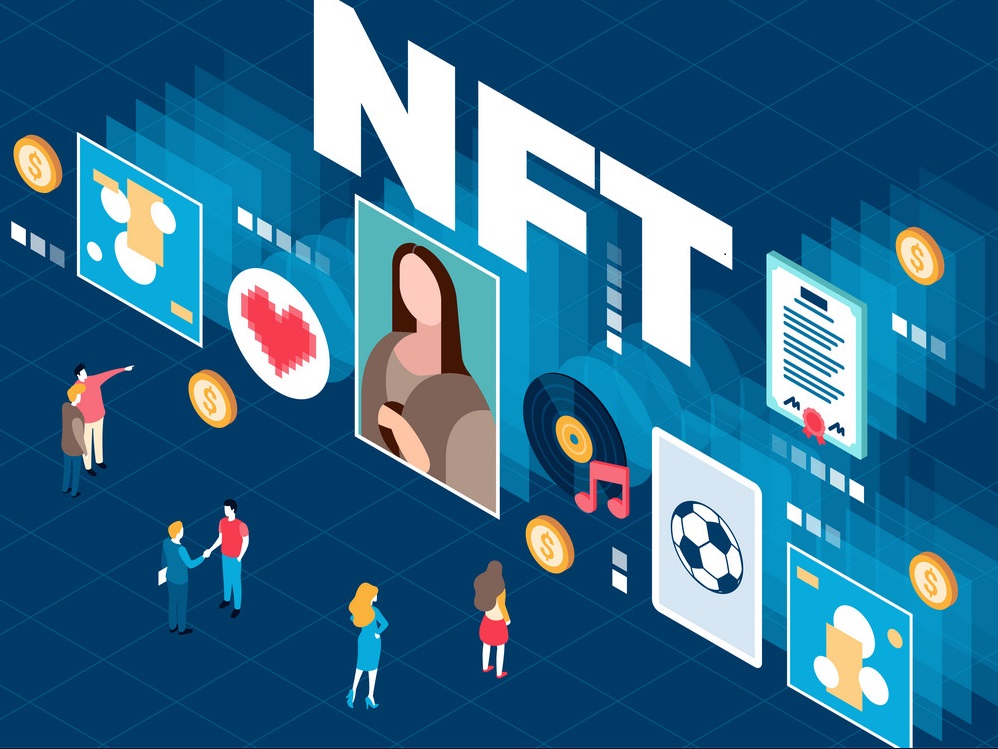 Crypto marketing is essential to the success of any new project surfacing in the market. It doesn't matter how good your idea, NFT design, or roadmap are. If you don't know how to sell it, your project will drown in a sea of countless other failed initiatives.
Fortunately, you don't have to waste your time trying to advertise an NFT project yourself. Instead, crypto marketing agencies can do it for you, increasing awareness and visibility to attract potential investors and followers. These companies provide affordable, proficient, and indispensable tools for any ambitious project looking to dominate the cryptosphere.
This article discusses the best crypto marketing agencies for NFTs in 2022, detailing how they can benefit your project. Read on and identify which service can help improve your strategy!
CryptoVirally
The top pick for the best marketing agency is CryptoVirally, our full-service suite of ready-to-buy and bespoke solutions for promoting new crypto projects. Our company provides everything you need to take your project into the industry limelight, including NFT promotion, press releases, content marketing, Cointelegraph specials, and more.
One aspect that makes CryptoVirally stand out is that we allow clients to fully customize services depending on their budget and strategy. We'll promote your projects on the most popular and engaging media platforms and influencer groups regardless of your choice. Furthermore, we employ prestigious KOLs to speak positively about your initiative. This way, we ensure that your NFT project gets the best exposure in the market.
At CryptoVirally, we use modern marketing tactics, public relations, and an experienced team to promote your project worldwide. Our skills and expertise enabled us to enhance our portfolio with top clients, including OKEx and Shrimpy. Your project can join this list today. Unlike other crypto marketing agencies, we offer a free 30-minute consultation to help your project surge to the next level.
Blockchain PR
Blockchain PR is a renowned crypto marketing agency operating from Silicon Valley. It offers a wide range of promotional solutions for new and struggling crypto projects. Furthermore, it helps with ICOs, NFT promotions, and initiation in blockchain technology for up-and-coming protocols. Most importantly, it allows clients to have more control over the PR strategy and tweak it according to their goals.
So far, Blockchain PR has collaborated with numerous clients in the fintech sector and the blockchain industry. Some of its most notable customers include NEM, Trade.io., and Wing.Finance. The company specializes in all types of marketing promotions, including social media, ideation, design, and various media outreach.
Recently, Blockchain PR has begun offering promotional services in the Metaverse and web3.0 applications. This way, it helps projects expand past the current market and test new advertising and potential revenue avenues. The agency is open to working with any new initiative, even those lacking experience, and knowledge of the crypto industry.
Lunar Strategy
Lunar Strategy is another top crypto marketing agency helping NFT projects get their brand awareness programs to get off the ground. The company specializes in promoting new projects in DeFi, NFTs, the Metaverse, or cryptocurrencies. Its services include building social media campaigns, boosting SEO, and creating value through Google ads.
It's worth noting that Lunar Strategy claims to employ a fool-proof marketing strategy for its clients. So far, the agency's portfolio includes brands like Game Starter, Nobility Token, Dar Frontiers, and JPEG Vault, among others. Also, the company has won several industry awards, including the 'Top Blockchain Development Company' prize from GoodFirms.
Lunar Strategy aims to do more than just promote the clients it onboards. One of the agency's goals is to help educate newcomers about the world of NFTs and cryptocurrencies. To this end, it provides essential information through regular blogs and social media posts. This way, new projects can find out what they're getting into before launching officially.
X10 Agency
Another company making our list of crypto marketing agencies is X10 Agency, with a versatile suite of promotional services. This PR firm specializes in advertising projects in DeFi and NFTs and increasing their awareness ahead of IEOs, ICOs, or STOs. Above all, it ensures that new brands get the necessary user engagement on all the necessary platforms.
X10 Agency started as a launchpad for fresh initiatives in the crypto space. However, today, the company also services industry-established brands seeking to expand to new markets. To this end, the agency offers promotional operations focusing on Asian markets, such as Korea, China, and Japan.
The X10 Agency already features numerous successful projects, including Modihost, DaoBet, Entheca, and Timecoin Protocol. The company's rapid progress earned it noteworthy mentions in Forbes, CryptoDaily, Coindesk, and other prestigious publications. Recently, X10 Agency has included an exchange listing to its long list of services.
Blockchain App Factory
We wrap up our list of the best crypto marketing agencies for NFTs in 2022 with Blockchain App Factory. This large company, boasting a team of 300+ experts, provides an all-inclusive offer of blockchain marketing and multi-chain support. Notably, its services include promotional solutions for NFTs, ICOs, STOs, IDOs, DeFi, and exchange listings.
One of the reasons luring clients to Blockchain App Factory is the company's ability to work with multiple blockchains. For instance, clients looking to launch projects on Ethereum, TRON, or EOS can find equally qualitative services with this PR firm. Most importantly, Blockchain App Factory provides them with a bespoke litigation strategy service. This way, projects can comply with all the necessary regulations before launching.
So far, Blockchain App Factory has built a robust portfolio of over 130 projects. Its prolific marketing team has earned the firm mentions in Yahoo! Finance, Benzinga, MarketWatch, and Markets Insider. Interested clients can contact the company through simple messages via Skype or WhatsApp.
There you have it! These top crypto marketing agencies are among the best in the industry and represent reliable choices for promoting your NFT project. Considering the importance of marketing services for driving traffic and raising awareness of your initiative, we recommend you employ one before moving further.