How Big Brands are Using NFTs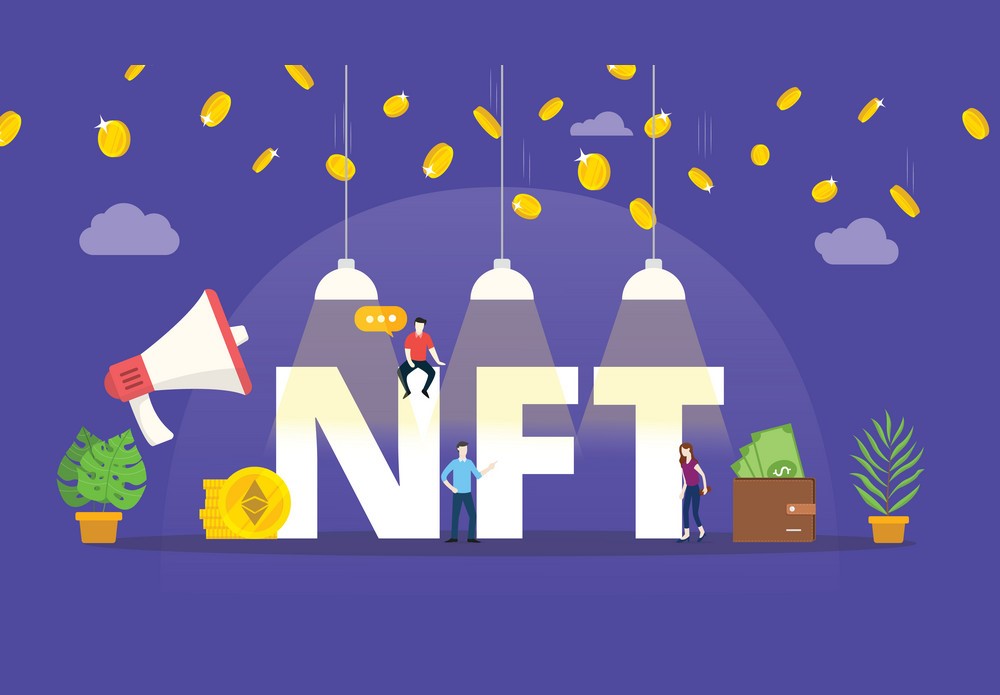 The explosion in NFT popularity has attracted everyone, from Hollywood celebrities to ordinary retailers looking to explore the potential of unique and irreplaceable digital collectibles. What's more, major corporations are also embracing NFTs as a tool to boost brand awareness and expand their global reach. In less than a year, NFTs have exploded from the fringes of the crypto and blockchain world to become a valuable sector with multiple use cases. Some collections link holders to exclusive communities, while others can be worn digitally and traded for real cash online. This guide delves into how the NFT revolution plays an integral part in businesses' marketing strategies. It also examines creative ways big brands use NFTs to advertise their merchandise, build online communities, and create enhanced customer experiences.
NFTs are Revolutionising Brand Marketing
Since going mainstream, NFTs have generated a lot of excitement due to their potential to enhance marketing strategies for business startups. Corporate entities took notice of NFTs when the first digital-only collectible by Beeple sold for a record $69M at Christie's auction in March of last year. Since then, business entities worldwide have learned that they can't ignore the meteoric rise of NFTs, which exploded by a whopping 11,000% in 2021.
In recent times, pioneering brands have adopted intuitive strategies to experiment with digital collections and grab a piece of the NFT pie. Some brands opt to release limited editions of their merchandise to generate new revenue streams and attract new clientele.
For instance, top apparel brand D&G launched exclusive NFTs for its Venice Fashion Week that sold for millions of dollars. The collection offered its holders real-world versions of the company's merchandise and granted adopters exclusive access to future fashion events.
Other companies are releasing digital collectibles that have utility in the metaverse to reach new audiences online. One great example is the top fashion brand Louis Vuitton, which launched digital versions of its clothing line that avatars can wear in blockchain-based games.
Moreover, multiple major brands are testing NFTs as a tool to boost their image, raise money for charities, grant live event tickets, and more. While some NFTs exist in the digital world, some brands optimise their marketing strategy by tying these digital versions to real-world products.
NFTs are emerging as a powerful tool for businesses to grow their brand. While the technology gained massive momentum last year, it is expected to grow into a multi-billion-dollar market opportunity in 2022. More sports, entertainment, art, and gaming organisations will likely jump into this hot new industry and leverage NFT marketing to foster enhanced community interaction and brand awareness.
Why Are NFTs Important for Brands?
NFTs are a game-changer for brand marketing with their capacity to complement traditional business models and propel startups to widespread success. These revolutionary collections empower entities to reach digital-native clients and offer them real-world utility in areas ranging from loyalty cards to event tickets.
As NFTs become a central facet of digital life, they will emerge as a vital marketing tool for any startup looking to make it big in web 3.0. For one, entrepreneurs can incorporate digital collections into their ecommerce strategy, enabling them to create new avenues for their loyal customers to interact and enjoy immersive brand experiences online.
Brands can also use NFT tech to generate customer interest in their products and services in the interconnected digital age. By incorporating NFTs into their marketing strategies, companies can safely and transparently promote and sell their brands and gain an edge over competitors relying solely on traditional marketing.
Moreover, the versatility of NFTs creates a new way for brands to represent innovative types of digital products and content, including virtual real estate, virtual fashion apparel, and more. It also allows entities to incorporate novel brand storytelling and drive revenue in exciting new marketplaces.
The NFT invention also empowers brands to create a following in the metaverse, an emerging 3D virtual world with unprecedented opportunities for advertising, ecommerce, P2E gaming, and much more. Digital collectibles are unique and portable across communities, ensuring consumers feel connected to their favorite brands in new and exciting ways.
Numerous heavyweights in the corporate world are currently scrambling to establish their presence in the upcoming virtual reality space. Entrepreneurs that get in early on NFTs will have an enormous opportunity to market their offerings on a multi-billion tech platform.
The World's Biggest Brands are Delving into NFTs
The fast-paced rate at which NFT adoption has taken root has prompted some of the world's leading brands to test the waters in the promising sector. Compelling NFT launches and acquisitions by big-money corporations continue to make waves in the crypto space.
Several corporate names have dipped their toes into NFT marketing to improve their brand optics and generate new revenue streams in recent months. One prominent example is Adidas, which launched a collection of NFTs in December of 2021 to raise brand awareness. The sportswear giant launched the drop in collaboration with heavyweights in the NFT community, including the Bored Ape Yacht Club and PUNKS Comic.
The Adidas collection granted holders exclusive access to physical merchandise and virtual wearables for use in 'The Sandbox' blockchain game.
Adidas later joined forces with Italian luxury fashion house Prada to launch a new NFT project following that initial release. The initiative invited users to contribute their creator-owned art designs that would be minted as digital collections, creating brand awareness for both companies.
Coca-Cola, a global brand known for its refreshing drinks and beverages, is experimenting in the NFT realm. The multi-national corporation released its first-ever digital collection to celebrate International Friendship Day on July 30, 2021. The assortment featured four unique digital art collectibles auctioned as a single "loot box" on leading NFT marketplace Opensea.
The one-of-one collection aimed to raise funds for the Special Olympics International and drive anticipation for the company's festive digital collectible launched in December of 2021.
More recently, Italian fashion brand Gucci announced the release of its "Supergucci NFTs" in a renewed attempt to venture into the tech sphere. The initial ultra-limited series based on the brand's storied archive launched on February 1, 2022, with two other releases set to follow in the coming months.
Gucci's latest NFT marketing initiative signifies the fashion brand's resolve to continue its "research, experimentation, and incursions" into new technologies.
Final Thoughts
The NFT hype cycle is gaining steam worldwide, proving that the digital collections phenomenon is more than a fad. Millions of crypto-savvy Gen-Z users are jumping on the NFT train, offering a vehicle for influential brands to sidestep long-standing traditional marketing bottlenecks rooted in Web 2.0. By leveraging the immutable blockchain, NFTs create a gate pass for businesses to wade into Web3 while bringing exciting opportunities for brands to develop new digital consumer relations.
NFTs, which are irreplicable virtual assets, hold classic and trailblazing features. These attributes have promoted global corporations experimenting with the asset class to keep their names/products relevant while simultaneously growing their crypto communities. Leading brands such as McDonald's, Gucci, Taco Bell, and Nike increasingly use NFTs as part of their marketing mix, with many more business entities expected to follow.