Best Advertising Methods for Selling your NFT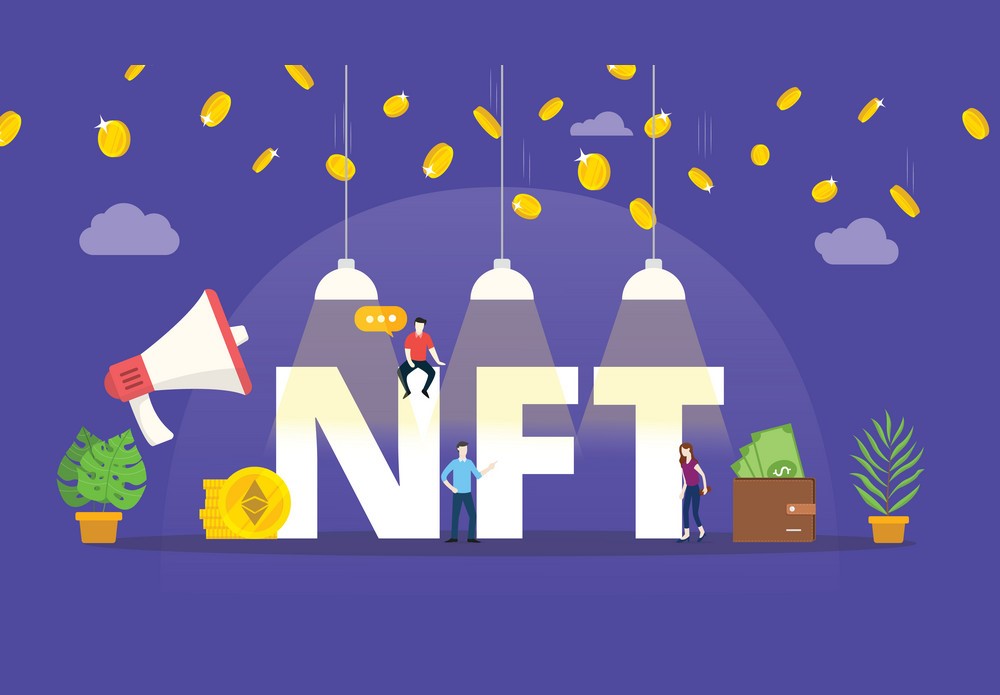 Nowadays, advertising is more than just a way to promote a product. It is also a way to create and maintain an emotional connection with the customers. NFTs are not only considered as a new form of art. They are also a new form of advertising. As the NFTs industry grows and more people become aware of the benefits of NFTs, it will be essential to find ways to market them.
There are different types of ads: TV, print, outdoor and digital. But what about NFTs? What is the best advertising method for selling your NFT?
NFTs can be marketed through many channels such as social media, online stores, or offline stores. However, each advertising channel has its pros and cons depending on the nature of your product.
Marketing Methods for NFTs That Will Get You Results
Non-fungible tokens are unique digital assets and can't be replaced by another asset. They are created in games, but digital marketers can also use NFTs in marketing campaigns.
Here are some of the best proven NFT marketing methods that will get you the results you need:
Email Marketing
As of 2020, data shows that there were over 4 billion email users, according to statista.com. Therefore, more than half of the total global population uses emails. Artists can take advantage of this approach to get to their target audience or different investors with insightful emails. The interested parties receive customized emails based on their tastes, choices, and preferences.
Creative writers could also utilize MailChimp for an effective NFT marketing strategy. They can choose from various designs, templates, content and send them to their target audience. This procedure creates a dependable user database updated according to the creator's activities.
Token Listing
One of the most rewarding popular ways to get a coin off the ground is by getting it listed on a popular exchange. Various users can convert their works or arts into NFTs and sell them on an NFT marketplace. However, this doesn't always work. In some cases, exchanges refuse due to a lack of liquidity or charge too much in listing fees.
Listing your NFT is typically acquiring your project and making it available on an NFT marketplace. NFT listing also packs various benefits, including royalty, tamper-proof, and compatibility.
Search Engine Optimization
Search engine optimization is a process of curating a website's content relevance, technical configuration, and link popularity to make its pages easy to find. SEO marketing enables NFT creators and artists to rank high in search engines such as Bing or Google. Whenever potential customers search for content through high-ranking keywords, your website becomes among the first to appear.
The first page of Google receives more than 75% of online researchers to click on the first two results on the Google page, according to data by Moz. SEO ranking improves customer acquisition through organic searches, increases brand recognition, and prioritizes user experiences.
Social Media Marketing
There are nine types of NFTs and an innumerable number of different kinds of NFTs in the marketplace. We see news and the release of NFTs regularly via various social media platforms such as Facebook, Instagram, Twitter, Reddit, and LinkedIn.
Creative artists can utilize marketing experts' skills to enhance their online achievements, media reach, and popularity. This low-budget marketing idea requires the creation of curated accounts and pages to actively promote their projects to their target audiences.
Influencer Marketing
In our digital age, influencer marketing plays a significant role in promoting a project to a specific audience. Influencers are renowned individuals on social media whom many people look up to for advice or simply adore. These people are inclined to do what most celebrities ask them to. They are also assured of a product's quality if an influencer they trust approves it.
Offering Reward Tokens
One popular way to use a token is to reward for completing a goal you set. This could vary from reading a book to going for a walk, to making the bed. By rewarding yourself with a token, you're increasing your chance of reaching your goal and receiving the positive feelings associated with it.
Finally, you can offer prizes for people who have non-fungible tokens, incentivizing them to buy more of them. Therefore, they have a better chance of winning the award.
The idea of incentivizing people to buy more tokens by offering prizes for them sounds brilliant. I can think of a few ways this could be done. One way would be to provide rewards via marketing agencies for non-fungible tokens holders, incentivizing them to buy more to win the prize. These agencies ensure that NFTs and all terms used in the crypto world remain etched in mind.
Promoting Your NFT Without Paying For Marketing Costs
NFTs are still a relatively raw concept for most people. There are some affordable alternatives to traditional advertising methods like a press release for startups that guarantee results. However, if you're looking to promote your NFT without paying any marketing costs, there are three ways you can do it.
1) Create a Kickstarter Campaign
2) Create an Instagram account
3) Create YouTube Videos
What are the best ways to sell your collectibles?
This guide has rounded up all the methods you need to combine to sell your NFTs efficiently. It's important to note that the best way to sell your collectibles is by listing them on a site like eBay or Amazon. This should be followed by advertising them on social media and through word-of-mouth.
Additionally, companies need to understand how different audiences will perceive their token clearly to achieve a successful marketing campaign. They need to know what they want people to think about their company, product, or service and what they want people not to think about it. This way, they can create an appropriate marketing strategy that will resonate with their audience.